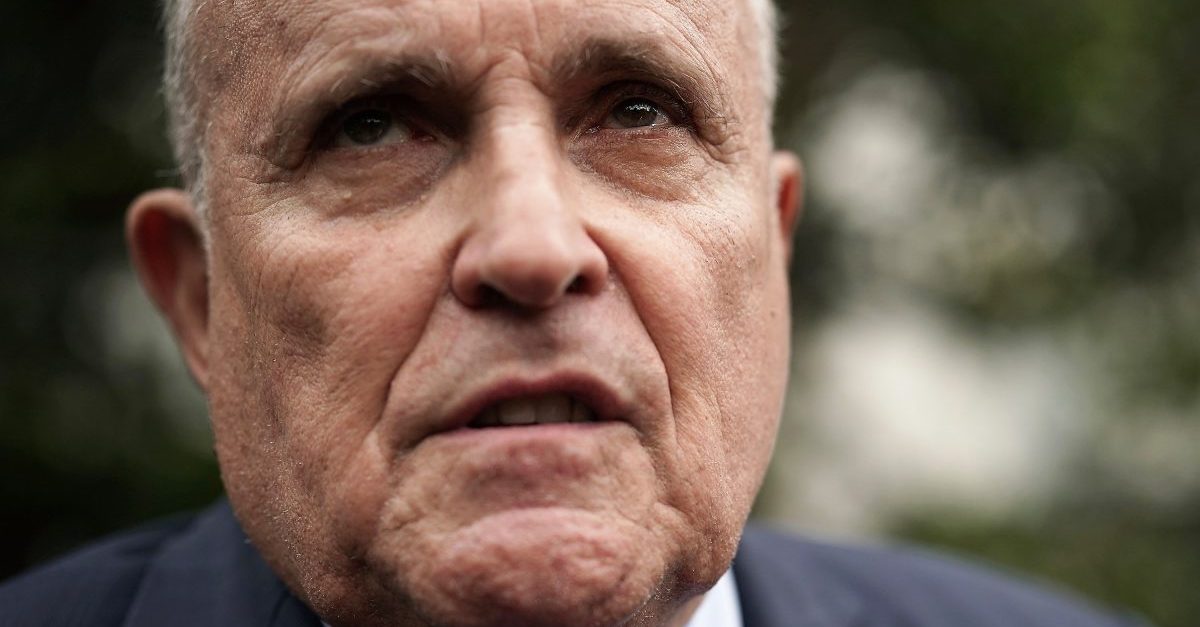 Have you heard the latest rumors emanating out of Trumpworld regarding the special counsel probe led by Robert Mueller? At least one account suggests they smell a lot like loathing and fear.
Vanity Fair's Gabriel Sherman is a well-known merchant of rumor–often relying upon anonymous sources to offer up scurrilous anecdotes and insight into the innermost feelings of those working within President Donald Trump's seemingly not-so-closely-guarded orbit. On Wednesday, Sherman wrote that Trump's lead attorney Rudy Giuliani "hates the job" because "Trump is very hard to deal with." This description of Giuliani's state of mind reportedly came to Sherman by way of  "a Republican briefed on Giuliani's thinking."
Wednesday's report also claims that Giuliani is said to be "very worried about the report" that Mueller will eventually issue–and that the 45th president's lawyer thinks Mueller's report will be released in two parts with the first part focused on alleged obstruction of justice. The unnamed GOP source said that "Rudy thinks it will be soon" and could happen "within the month."
Sherman went on to note that his source characterized Giuiliani's prognostication about the timing of Mueller's forthcoming report as being "driven by his fears" about the report's contents and used ominous language to get that point across.
"It's only a matter of time," the Republican reportedly briefed on Giuliani's thought processes said.
And the ongoing shutdown apparently hasn't helped the administration's response to the Mueller probe.
Sherman writes:
Complicating matters is the shutdown, which has consumed Trump's attention. A prominent Republican close to the White House told me that Trump is essentially winging it when it comes to shutdown talks with Democrats. "People are looking around asking, 'What's the play call?'" the Republican said. "He's calling plays from the line of scrimmage." "This was not played well. He's in a pickle now, and I don't see a way out."
Law&Crime has previously reported on various ins-and-outs scooped up by Sherman's apparently well-placed ear. Earlier this year, it was rumored that Giuliani was bracing for a "horrific" Mueller report–with signals that President Trump might make "a deal" and resign. Last June it was rumored that Trump's team feared the end result of the investigation into Michael Cohen as much as they feared whatever Mueller ultimately might uncover–one bit of gossip that's been more than borne out by later events.
Law&Crime reached out to Giuliani for comment on this story, but no response was forthcoming at the time of publication.
[image via Alex Wong/Getty Images.]
Have a tip we should know? [email protected]