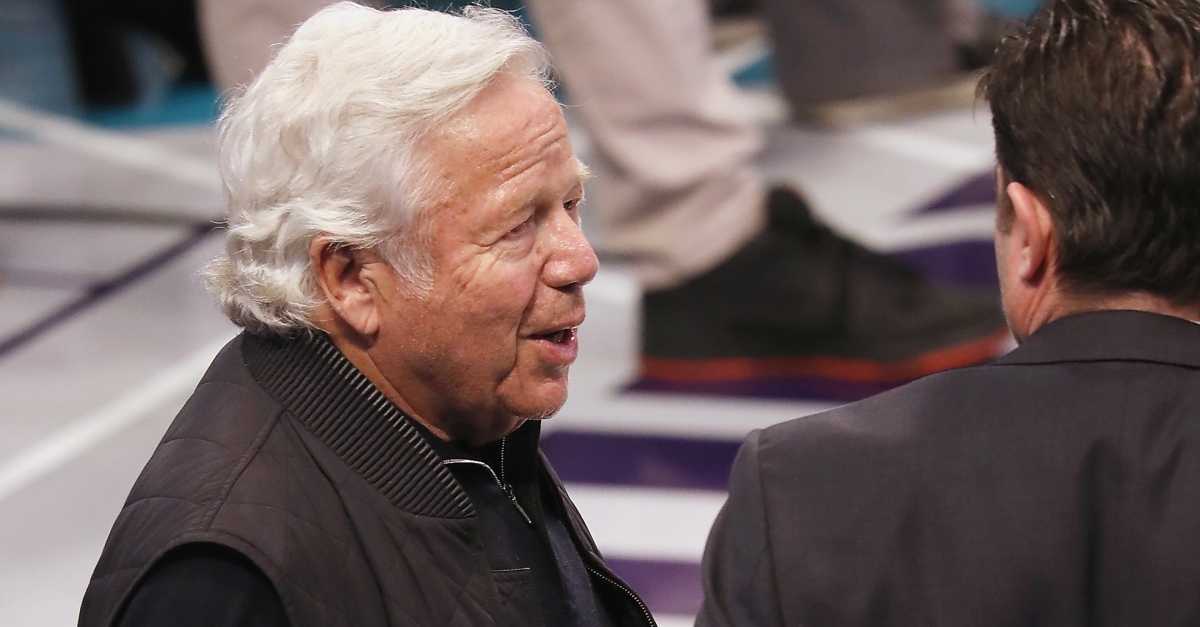 An attorney for New England Patriots owner Robert Kraft ripped into a sheriff linked to the case, accusing him of lying about the human trafficking component of the investigation.
"Sheriff Will Snyder admitted that there was no human trafficking," lawyer William Burck told USA TODAY. "He lied about it. His officers lied about it. I don't really know what to say. I've never seen anything quite like that before."
This criticism comes after Snyder's interview with WPTV. His office didn't arrest Kraft for soliciting prostitution, but tipped off police in Jupiter, Florida about the spa where the New England Patriots owner allegedly had sexual relations with at least one woman.
"They are supposed to be upholding the law," Burck said. "They are supposed to be officers of justice, but instead he's concocting false allegations against people in order to further headlines rather than justice. Sheriff Snyder said 'the monsters are the men.' Sheriff Snyder is the liar."
Snyder shot back at Burck's criticism. He maintained that this is "sex trafficking."
"There are several women lower down [the alleged operation] that could still cooperate," he said. "Notwithstanding that, this has the makings of a classic, unadulterated sex trafficking ring. Period."
Kraft was among others charged for alleged solicitation of prostitution in the region, but Snyder said they fell short of other charges.
"It looks like trafficking," he said. "It feels like trafficking. It sounds like trafficking. I believe it is human trafficking. But we are just a little short to being able to prove that."
Kraft is taking his case to trial. Cops say there's video evidence of him visiting a spa on the day of his teams' AFC Championship game against the Kansas City Chiefs. He paid cash to a woman in the front desk, and she escorted him to a room where a sex act occurred, police said.
[Image via Jeff Hahne/Getty Images]
Have a tip we should know? [email protected]