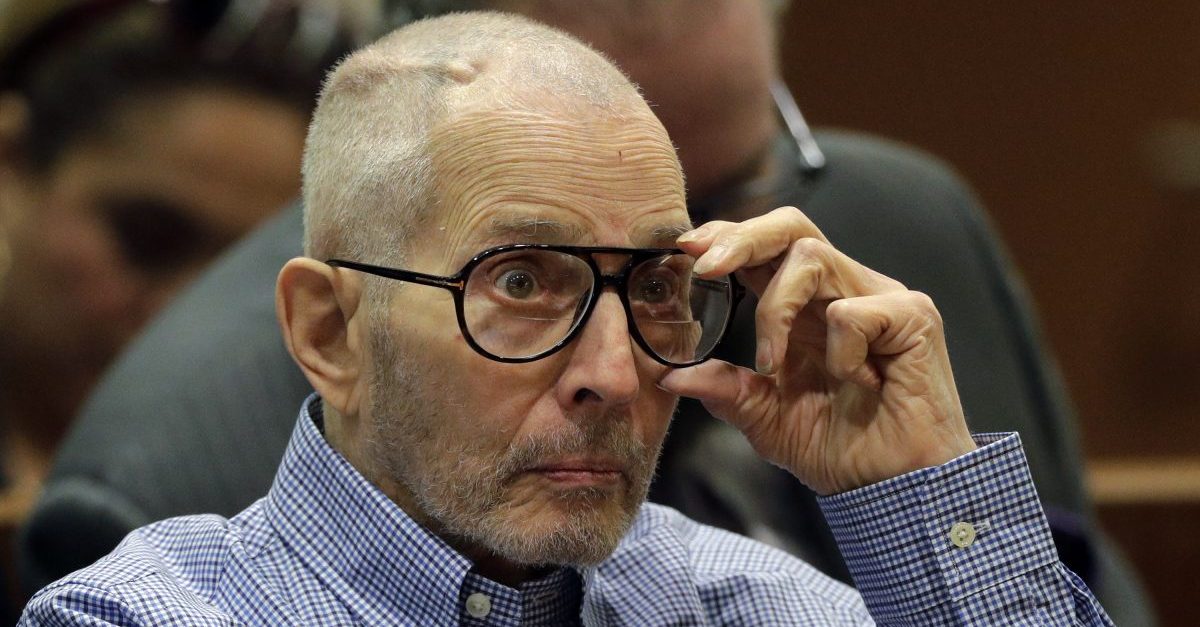 Real estate heir Robert Durst faces a court hearing on Monday that could determine whether he faces a criminal trial for the death of his friend Susan Berman, who was fatally shot in 2000. Durst, the subject of the HBO documentary series The Jinx, was arrested for Berman's murder in 2015.
While Durst has been charged, it remains to be seen whether Los Angeles prosecutors have enough evidence against him to go to trial.
The circumstances surrounding Berman's death drew suspicion, given how soon it happened after the reopening of the investigation of another case: the disappearance of Durst's wife Kathleen Durst in 1982. Durst's wife's body was never found, but she was declared dead in 2017. Durst claims to have no knowledge or involvement in what happened to her, but prosecutors believe Durst is responsible and killed Berman because she knew too much about it.
The hearing is expected to last two weeks. Prosecutors plan to call several witnesses, including Kathleen Durst's friend Peter Halperin, who has claimed that Kathleen told him days before she vanished that she was afraid of her husband.
Durst was arrested for Berman's death the day before the final episode of The Jinx aired. In that episode, he can be heard whispering to himself, "What the hell did I do?" and answering, "Killed them all, of course."
These are not the only deaths connected to Robert Durst. He admitted to killing his neighbor Morris Black in 2001, but he claimed he acted in self-defense and was acquitted of homicide. He did plead guilty to lesser charges of jumping bond, evidence tampering, and taking a gun across state lines.
[Image via Jae C. Hong-Pool\Getty Images]
Have a tip we should know? [email protected]