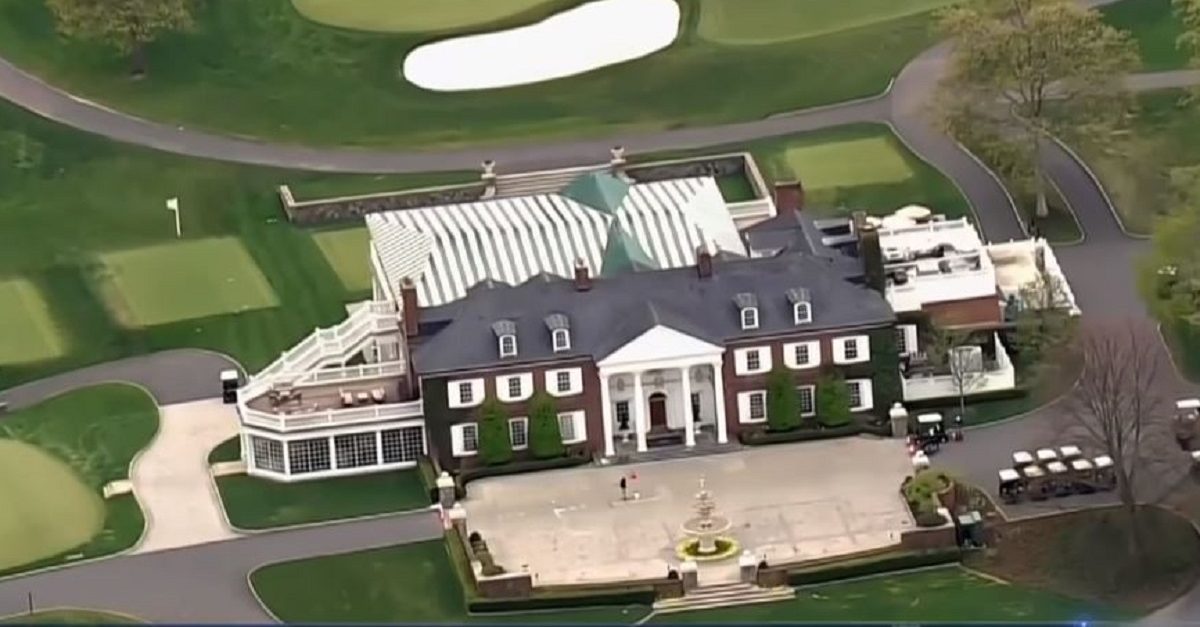 A new report by the Washington Post provides greater detail into the hiring practices of President Donald Trump's golf club in Bedminster, New Jersey, as it pertains to undocumented immigrants. While previous reports have discussed undocumented immigrants employed by the club, and even being hidden from the Secret Service, the new information goes into the extent and regularity of the employment practice, calling it "a long-running pipeline of illegal workers."
That "pipeline" reportedly included people from the town of Santa Teresa de Cajon, Costa Rica, several of whom told the Post that their managers knew they were working there illegally. The report says that workers were encouraged to recruit friends to work at the Trump National Golf Club. Dozens of people made the trip from the Central American country to New Jersey, working as dishwashers, groundskeepers, and in other positions. They reportedly made their way to the United States illegally or came on tourist visas, then obtained fake—and shoddily made—green cards and phony social security numbers in order to work at the club.
"This golf course was built by illegals," said one of those workers, Dario Angulo.
Angulo made just $8 an hour, but worked at the Bedminster club for seven years. Now, he says he lives in a house with his family that was paid for with "Trump money."
Juan Carlos Zuñiga was another immigrant from Santa Teresa who worked at the Bedminster club. He said that he first got fake papers with the name Juan Lara, which he used to get hired. After working there three years, when he realized he should use his real name in case of a workplace injury, he got new papers with his real name, and submitted them to the club. No one challenged him, they said; in fact, they thought it was funny.
"They were making jokes about the Social Security cards in the office, because they looked so fake," he said. "They would joke that my name was Juan Lara at the beginning."
Angulo and Zuñiga are far from the only one to benefit from the club's hiring practices. Joyce Phipps, executive director of immigrant legal aid organization Casa de Esperanza, said, "It was far more systematic than two or three housekeepers." She said what was going on was "a very open secret."
President Trump has called for businesses to be required to use the government's E-Verify system to prevent hiring undocumented immigrants. Currently, only three of his 12 clubs use the system, while his son Eric Trump claims that some utilize a private system.
Law&Crime reached out to the Bedminster club for comment, but they have not responded.
[Image via NBC screengrab]
Have a tip we should know? [email protected]