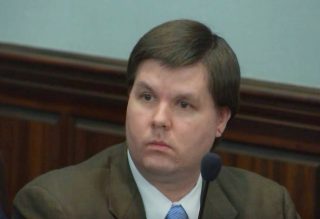 Earlier this month, Justin Ross Harris was sentenced to life in prison without parole, after being convicted of murder for the death of his 22-month-old son Cooper. The jury found that Harris intentionally left Cooper in a hot car to die, and Judge Mary Staley Clark handed down the maximum sentence. A new report by The Atlanta Journal Constitution shows that the lengthy trial has resulted in significant costs to the people of Georgia, with taxpayers footing the bill for roughly $551,000, which covered expenses including attorneys for both sides, and relocating the case out of Cobb County, after an impartial jury could not be selected.
Harris' prosecution cost almost $127,000. That figure does not include the salaries for the prosecuting attorneys, who were led by Chuck Boring. Taxpayers paid for Harris' defense too, as Cobb County's circuit defender's office can appoint private attorneys to cases, which they did here. Maddox Kilgore and his legal team represented Harris for a discounted rate, but it still added up. Instead of the regular $100 an hour that Cobb County usually pays for murder cases, Harris' defense charged $60 an hour for in court work and $50 an hour for work outside the courtroom, according to what the circuit defender office told AJC. Despite the reduced rate, the defense cost $275,000.
Relocating the trial from Cobb County, where the murder took place, to Glynn County, cost a great deal as well. Jury selection proved impossible in the local court, as too many people were familiar with the case and had strong opinions about it. Eventually, Judge Mary Staley Clark agreed to move it to Glynn County, in the city of Brunswick, Georgia. That move cost taxpayers an estimated $149,000.
Of course, this is really just the beginning. Now that Harris is serving a life sentence with no possibility of parole, Georgia residents will be paying for him for the rest of his life.
Have a tip we should know? [email protected]