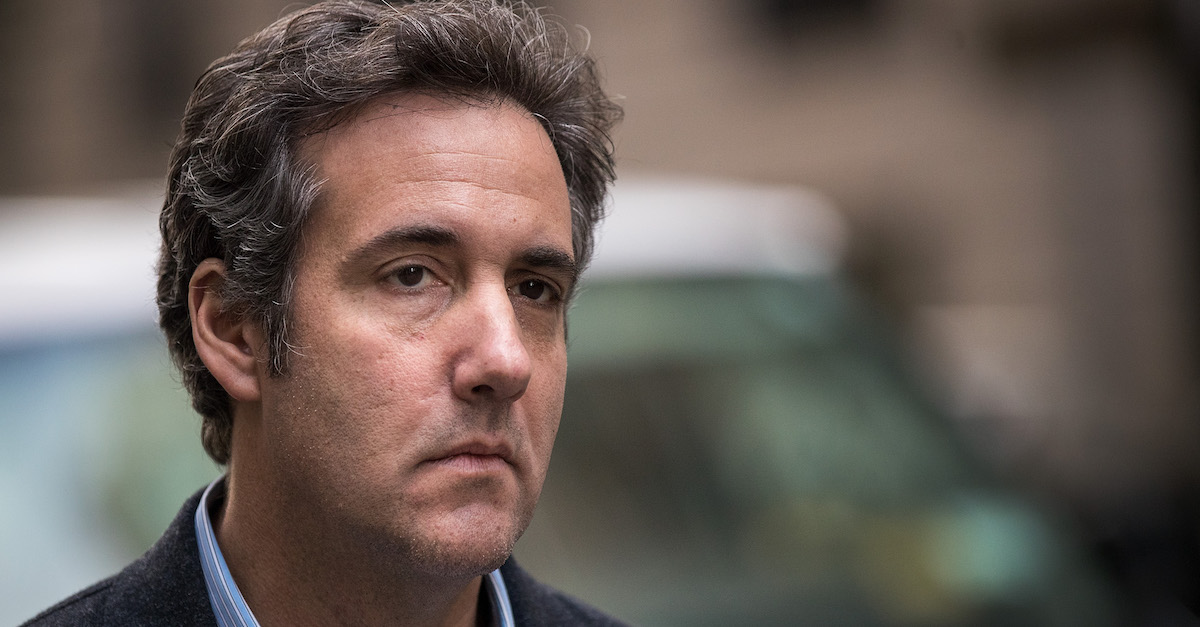 When Federal Judge Richard Leon ruled Tuesday that the $85 billion AT&T-Time Warner should be allowed to go through without tacking on conditions he wasn't just dealing the Department of Justice's (DOJ) arguments about lessened competition a blow. It was also a shot to President Donald Trump, if attorney Rudy Giuliani's past words on the merger are to be believed. And one more reminder: AT&T is the same company that admitting paying Trump attorney Michael Cohen $600,000 and had its CEO apologize for the "big mistake."
Giuliani said in early May that whatever "lobbying was done didn't reach the president" and said the AT&T-Time Warner merger not going through was proof of that. Giuliani even said that this was proof the swamp was being drained because "the president denied the merger. They didn't get the result they wanted." White House Press Secretary Sarah Huckabee Sanders echoed these remarks.
You may recall that in an "executive summary" released by Stormy Daniels' attorney Michael Avenatti, AT&T was said to have paid out the cash to Essential Consultants, LLC, the shell company "exclusively owned and controlled by Mr. Cohen" that was used to make the $130,000 payment for Daniels' silence about a past sexual relationship with Trump.
AT&T subsequently told Law&Crime in a statement that it hired Essential Consultants to "provide insights into understanding" the Trump Administration.
"Essential Consultants was one of several firms we engaged in early 2017 to provide insights into understanding the new administration," AT&T said. "They did no legal or lobbying work for us, and the contract ended in December 2017."
AT&T later confirmed that Special Counsel Robert Mueller contacted them in Nov. 2017 and that the company cooperated.
"When we were contacted by the Special Counsel's office regarding Michael Cohen, we cooperated fully, providing all information requested in November and December of 2017," AT&T said in a statement. "A few weeks later, our consulting contract with Cohen expired at the end of the year. Since then, we have received no additional questions from the Special Counsel's office and consider the matter closed."
AT&T CEO Randall Stephenson may be smiling today about the merger going through, but he wasn't smiling then.
He called the payment a "big mistake" and said Bob Quinn, an executive in D.C., would be retiring.
"Our company has been in the headlines for all the wrong reasons these last few days and our reputation has been damaged," he said in a company letter. "There is no other way to say it — AT&T hiring Michael Cohen as a political consultant was a big mistake."
"To be clear, everything we did was done according to the law and entirely legitimate. But the fact is, our past association with Cohen was a serious misjudgment," he added. "In this instance, our Washington D.C. team's vetting process clearly failed, and I take responsibility for that."
[Image via Drew Angerer/Getty Images]
Have a tip we should know? [email protected]