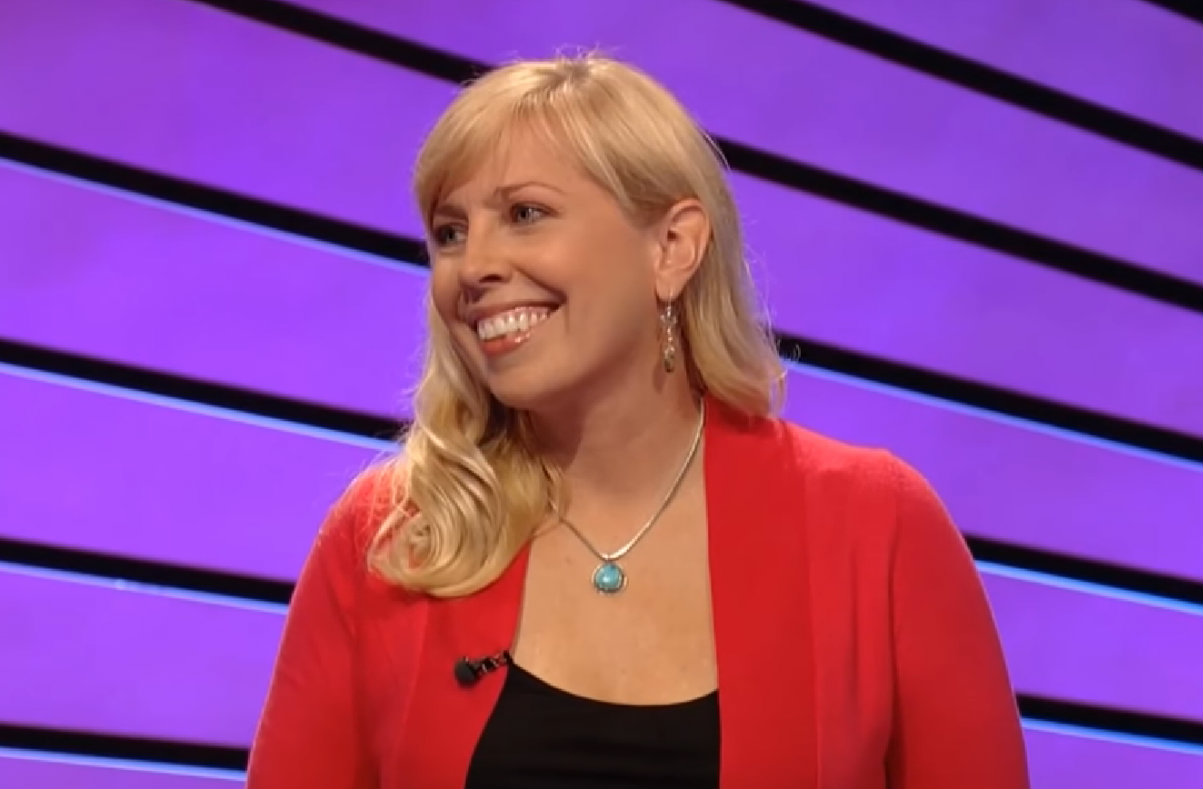 Professor Stephanie Jass was known as a record-setting contestant on Jeopardy! Now she faces time behind bars. This former history teacher for Adrian College pleaded guilty Wednesday to unauthorized computer access, a felony. She admitted to snooping around another person's email account on the college system in a April 25, 2017 incident.
"Yes, I knew what I was doing," she said in a plea hearing covered by The Daily Telegram.
The allegations got her fired. State police said she illegally entered multiple college accounts. Cops said Jass broke in amid a campus-wide password reset, according to an official report obtained by MLive. Officials said she entered the accounts of College President Jeffrey Docking, and then-Vice President Agnes Caldwell. Jass allegedly obtained a document featuring "notes and comments and 'problems"' regarding faculty members. A former co-worker told authorities about it. According to this professor, Jass said that Caldwell "did not like her and that Docking was 'crooked,'" and admitted to getting the document from their email accounts. This teacher told investigators that "she felt like the information was being downloaded for blackmail although this was never verbalized."
Jass was originally charged with unauthorized access to a computer, program or network, and using a computer to commit a crime. The 48-year-old faces up to five years in prison, and a $10,000 fine, but her attorney Raymond Correll is angling for something far lighter. He told the court Wednesday that he plans on asking for a delayed sentence. The sentencing hearing, scheduled for July 20, would be adjourned for 11 months while the defendant sticks to bond conditions. Lenawee County Circuit Judge Margaret M.S. Noe said she will think about it.
Jass became well-known after a 2012 stint on Jeopardy! She became the female record holder for most wins at seven. Julia Collins ended up breaking that record, but Jass remains one of the top performers in the show's history.
[Screengrab of Jass in 2012 via Jeopardy!]
Have a tip we should know? [email protected]