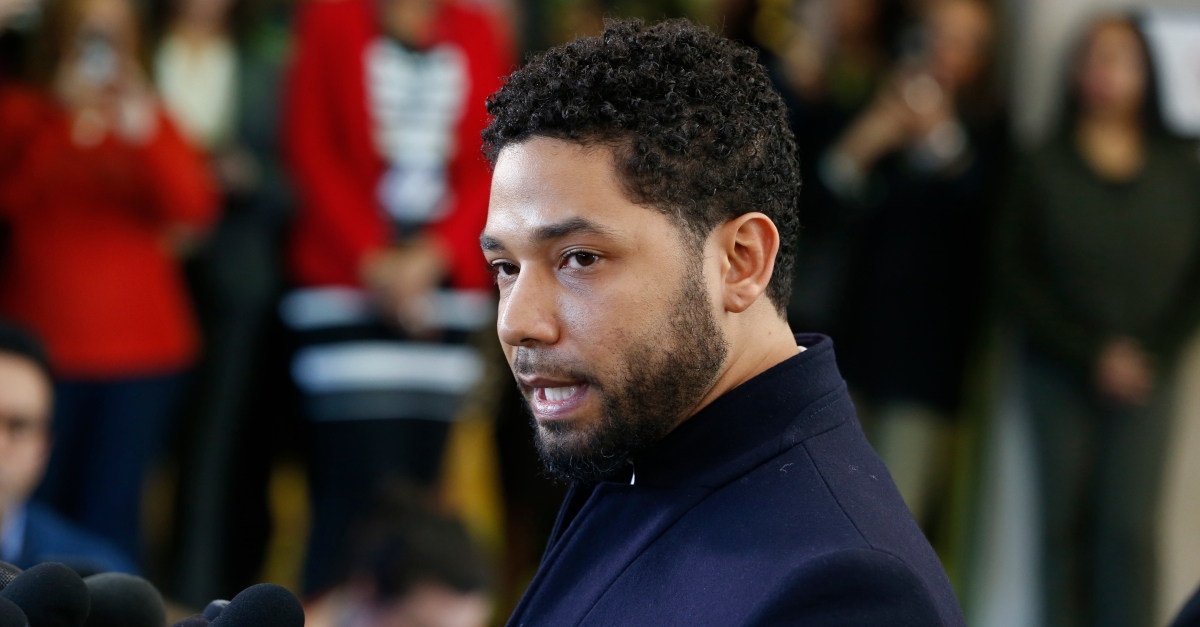 It's safe to say that pretty much everybody was shocked when Cook County prosecutors dropped charges against Empire actor Jussie Smollett that had been filed for an alleged hate crime hoax. Now people are wondering how and why the state stopped pursuing the case although Chicago Police Department superintendent Eddie T. Johnson continues to maintain Smollett's guilt in no uncertain terms.
These redacted police reports help outline how cops went about investigating the incident. The documents were procured by CBS, who obtained them through a Freedom of Information Act Request.
Police said that Smollett first stepped forward as the victim of an alleged hate crime. The actor told ABC's Robin Roberts that two men attacked him in late January, put a noose on him, and poured on him what he believed to be bleach.
"This MAGA country," he claimed one of them said.
Some conservatives quickly voiced doubt at this story. Rampant skepticism and leaks to the media about the case concluded with police announcing charges against the actor. They say he paid two brothers–Abimbola Osundairo and Olabinjo Osundairo–$3,500 to pretend to attack him, so he could use the incident as a publicity stunt. His alleged motivation: He was unhappy with his pay on Empire.
Smollett maintained his innocence.
"I want you to know that not for a moment was it in vain," he said after charges were dropped. "I've been truthful and consistent on every single level since day one. This has been an incredibly difficult time, honestly one of the worst of my entire life."
Law&Crime's Colin Kalmbacher examined evidence on Tuesday that may explain why Smollett was cleared of charges. Text messages seemed to support the defense that the $3,500 check written to Abimbola Osundairo was for personal training, not staging the assault.
Read the redacted documents below.
Jussie Smollett CPD Investi… on Scribd
Jussie Smollett CPD Investi… on Scribd
[Image via Nuccio DiNuzzo/Getty Images.]
Have a tip we should know? [email protected]