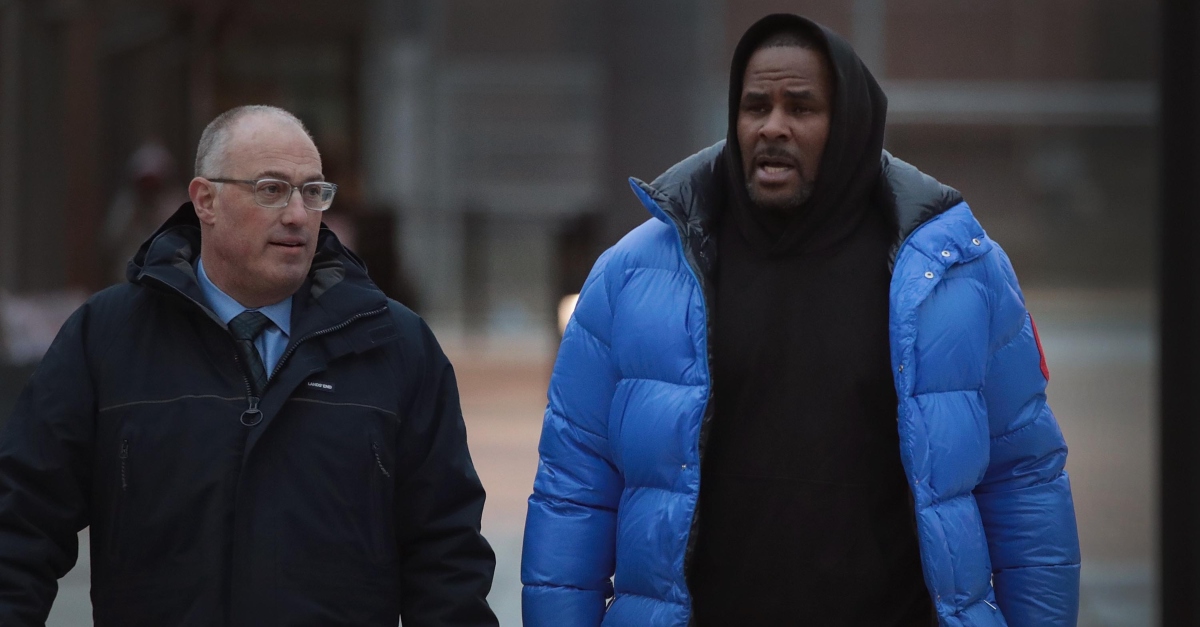 Attorney Michael Avenatti said Saturday that R&B singer R. Kelly is looking for a new lawyer to replace Steve Greenberg.
Three attorneys have confirmed to me in the last 72 hours that R. Kelly is shopping his defense to other lawyers in Chicago and trying to replace Steve Greenberg. This comes on the heels of that disastrous TV interview.

— Michael Avenatti (@MichaelAvenatti) March 10, 2019
Greenberg previously declined to comment to Law&Crime on the ongoing criminal case against Kelly, who is charged in Illinois with sexually assaulting a woman and three underage girls. Avenatti has said that he is working with a client, who turned over video evidence to law enforcement regarding one of the alleged victims.
Greenberg's spokespeople did not immediately return a request for comment about the Avenatti tweet. Neither did Kelly's representatives. We might have to wait and see if this Avenatti claim bears fruit. Greenberg appears to be a ride or die supporter of Kelly, at least in public. He vehemently denies all claims of sexual misconduct against the singer.
"He didn't sexually abuse anyone," he told Law&Crime host Jesse Weber after the release of the docuseries Surviving R. Kelly, where women accused the singer of being manipulative and controlling. "He didn't hold anyone hostage. He didn't physically beat anyone. He didn't force anyone to do anything against their will."
That vocal support didn't let up after Kelly was arrested on the new charges.
"He's a rock star," Greenberg said after court on February 23. "He doesn't have to have non-consensual sex."
Kelly was arrested Wednesday over unpaid child support, said the Cook County Sheriff's Office–Greenberg also accompanied the singer out of jail after someone paid the unpaid child support allegedly owed by Kelly.
The question is whether the singer is pleased with his attorney's advice, whatever that advice may be. Kelly gave a pretty memorable interview with CBS, in which he tearfully and loudly denied doing anything illegal when it came to women in his life.
"I think that Mr. Kelly should be able to speak out however Mr. Kelly wants to speak out," Greenberg told reporters Saturday. He said he hadn't yet spoken to the singer about the interview, and that he wasn't there when it happened.
[Image via Scott Olson/Getty Images]
Have a tip we should know? [email protected]