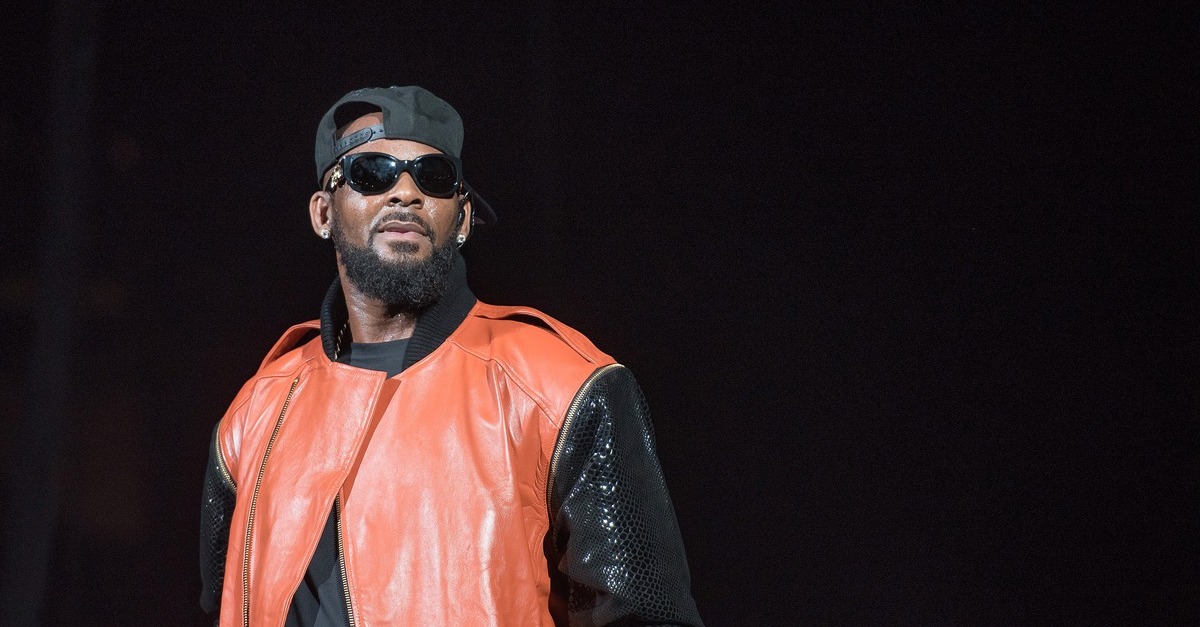 Famed and notorious R&B superstar and one-time professional basketball player Robert Sylvester Kelly is reportedly under criminal investigation following the release the Lifetime documentary series Surviving R. Kelly.
According to TMZ and the New York Daily News, the Fulton County District Attorney's Office in Georgia is looking some of the various decades-spanning sexual abuse allegations contained in the six-part documentary film.
In the film, several female survivors recount various instances in which Kelly allegedly manipulated them, controlled their lives and sexually abused them. Other survivors have alleged that Kelly held them as sex slaves against their will for extended periods of time.
Kelly has consistently denied all of the allegations against him.
Asante McGee is one of the women who allegedly escaped from Kelly's home in Atlanta after being held there as a sex slave. McGee recently made headlines by challenging Kelly to take a lie detector test about his alleged behavior.
This wouldn't be Kelly's first run-in with the law on sex crime charges.
Per a Rolling Stone review of the Lifetime series:
Kelly was indicted [in the spring of 2002] on multiple child-pornography charges and faced up to 15 years in prison. After finally going to trial in 2008, Kelly was found not guilty on all 14 counts. (Jurors admitted after the trial that they could not verify the identity of the girl, who did not testify, despite more than a dozen witnesses identifying her [an infamous watersports] tape. Consequently, they could not definitively say that she was underage.)
TMZ's report also notes that an "attorney for Joycelyn Savage's family was contacted by [Fulton County District Attorney's Office] Chief Investigator Cynthia Nwokocha and has been fully cooperating" with the investigation.
Investigators were reportedly inundated with leads following the airing of the Lifetime documentary, according to the outlet and "have been asking for contact information from others who have lived in Kelly's former Atlanta home or have direct knowledge of what happened in the home."
[image via Mike Pont/Getty Images]
Have a tip we should know? [email protected]