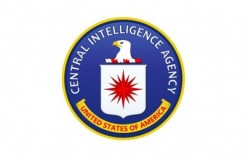 Lawyers for two psychologists who allegedly helped come up with the CIA's "enhanced interrogation" program are trying to dismiss a lawsuit from former U.S. prisoners who claim to have been tortured.
The lawsuit, filed in October, alleges that former U.S. Air Force psychologists James Mitchell and Bruce Jessen told the CIA "to adopt torture as official policy," according to a Reuters report. The pair allegedly made millions for their work.
Plaintiffs Suleiman Abdullah Salim and Mohamed Ahmed Ben Soud say they are suffering from long-term mental and physical harm. The complaint states interrogators used tactics like sleep deprivation, beatings, sensory deprivation, forced nudity, starvation, and water dousing. The plaintiffs' lawyers at the ACLU also filed the complaint on behalf of Gul Rahman, who they say died from hypothermia caused by CIA tactics.
The U.S. is not named in the lawsuit. According to Reuters, U.S. intelligence said Mitchell and Jessen were the two unnamed former Air Force psychologists cited in a 2014 Senate report. The CIA allegedly paid them, then private contractors, $80 million. They allegedly had no experience in interrogation, but recommended controversial tactics like waterboarding, slapping, or mock burying suspected terrorists.
Attorneys for Mitchell and Jessen are fighting the lawsuit claiming that it is unsubstantiated, and undermines national security.
"Should this court indulge either of plaintiffs' unfounded requests, it would generate untenable, practical dilemmas – hamstringing our government's ability to combat the ongoing War on Terror," they wrote in a court filing last month, according to Reuters.
The next hearing is scheduled for Friday at a federal court in Spokane. President Barack Obama banned "enhanced interrogation" tactics in 2009.
[image via CIA and Shutterstock]
–
Follow Alberto Luperon on Twitter (@Alberto Luperon)
Have a tip we should know? [email protected]