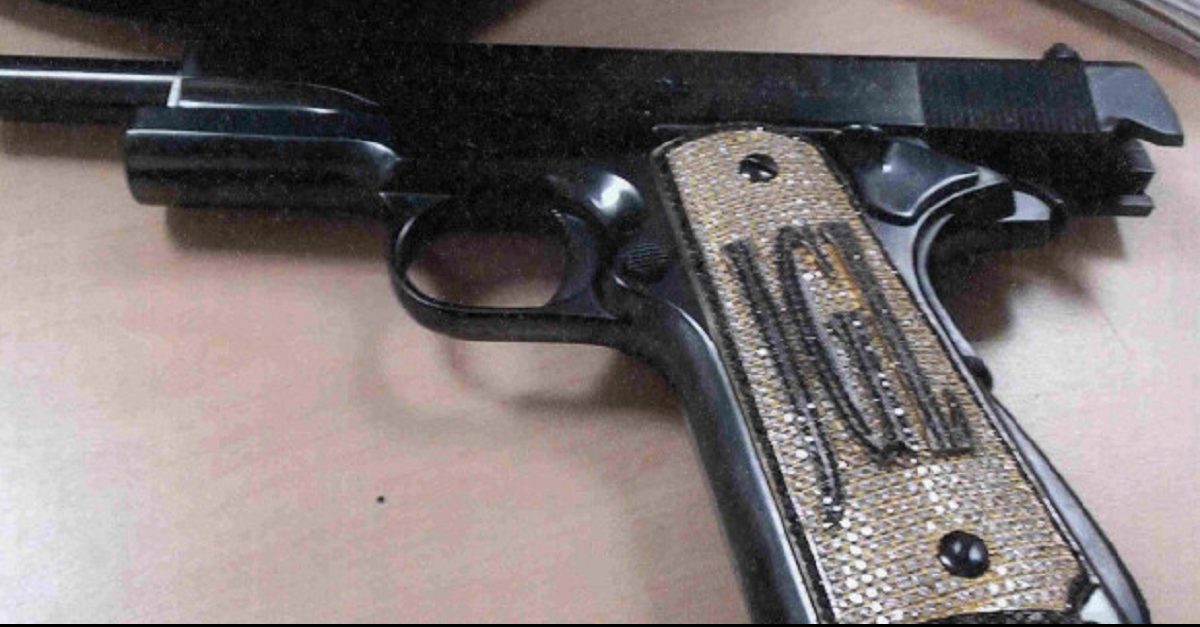 The trial of Joaquín Guzmán Loera, commonly known as "El Chapo," continued Monday, with witness Jesus Zambada  describing alleged instances of the Mexican drug lord ordering the killings of people ranging from a competitor to a police commander. Zambada is the brother of Ismael "El Mayo" Zambada, leader of the Sinaloa cartel.
During testimony, prosecutors showed the jury in Brooklyn federal court a photograph of a very distinct weapon they say belonged to El Chapo: a diamond-encrusted .38-calibur pistol bearing his initials, JGL.
Zambada, also known as "El Rey," described the weapon as El Chapo's favorite, and that's saying a lot, considering Zambada also talked about how El Chapo liked to talk about his AK-47s and bazooka.
El Chapo faces a life sentence for drug trafficking charges. He denies the allegations against him, and his defense team claims that he wasn't really in charge of the operation. Witnesses testifying against Guzman are also facing charges of their own, and the defense has maintained that they are trying to frame Guzman to better their own situations. El Chapo's lawyer William Purpura tried to undermine Zambada's testimony by claiming contradicted what prosecutors claim his client's role was in the cartel's hierarchy.
[Image via U.S. Attorney's Office]
Have a tip we should know? [email protected]