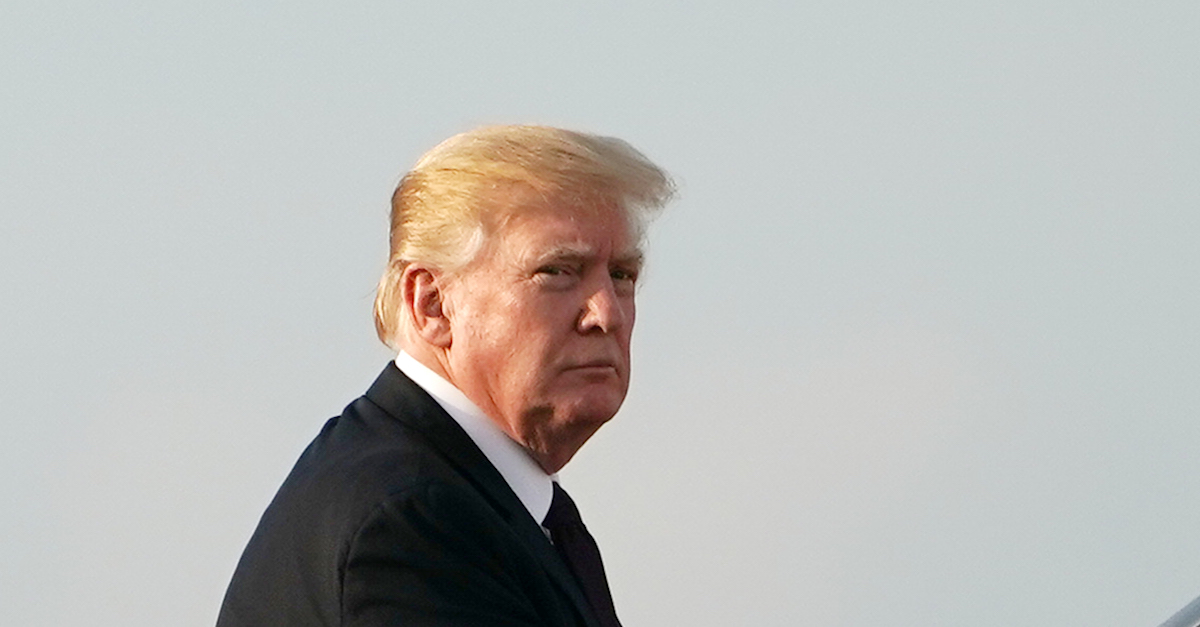 Supreme Court Justice Ruth Bader Ginsburg missed oral arguments for the first time in her career this week and President Donald Trump noticed. The White House is reportedly reaching out to conservative activist groups in anticipation that Ginsburg may soon retire or worse due to her recent cancer diagnosis and treatment.
Politico reported that the White House stirrings came in response to Ginsburg being out of the office.
Ginsburg, 85, suffered a fall in early November that resulted in three rib fractures and her hospitalization. While she was under observation, doctors found that she had cancerous nodules on her left lung.
The Supreme Court's Public Information Office announced on Dec. 21 that Ginsburg "underwent a pulmonary lobectomy"  in New York City.
"Two nodules in the lower lobe of her left lung were discovered incidentally during tests performed at George Washington University Hospital to diagnose and treat rib fractures sustained in a fall on November 7," the statement said. "According to the thoracic surgeon Valerie W. Rusch, MD, FACS, both nodules removed during surgery were found to be malignant on initial pathology evaluation."
Doctors say that there was "no evidence" of disease after the surgery and that "currently, no further treatment is planned."
Despite that, President Trump may already be thinking that a third Supreme Court appointment could be a possibility.
One source "familiar with conversations" about judge replacement research told Politico that the White House "is taking the temperature on possible short-list candidates, reaching out to key stakeholders, and just making sure that people are informed on the process."
"They're doing it very quietly, of course, because the idea is not to be opportunistic, but just to be prepared so we aren't caught flat-footed," that person said.
Trump picks Neil Gorsuch and Brett Kavanaugh were both confirmed to the Supreme Court, although not without controversy. Senate Republicans had to change rules in order to eliminate the filibuster, allowing Supreme Court justices to be confirmed with a simple majority of Senate support. That change was also needed to confirm Kavanaugh, who faced sexual misconduct allegations that necessitated additional testimony following his initial hearing.
In any event, many of the judge names that have been floated so far are women: Amy Coney Barrett, Joan Larsen, Amul Thapar, Raymond Kethledge, Britt Grant; Thomas Hardiman, and Neomi Rao.
Ginsburg has said before that she has no plans of retiring anytime soon. When commenting on her former fellow Supreme Court Justice John Paul Stevens serving on the court until he was 90 years old, Ginsburg said, "[H]e stepped down when he was 90, so I think I have about at least five more years."
She has otherwise said that she "will do this job as long as [she] can do it full steam."
[Image via Mandel Ngan/AFP/Getty Images]
Have a tip we should know? [email protected]