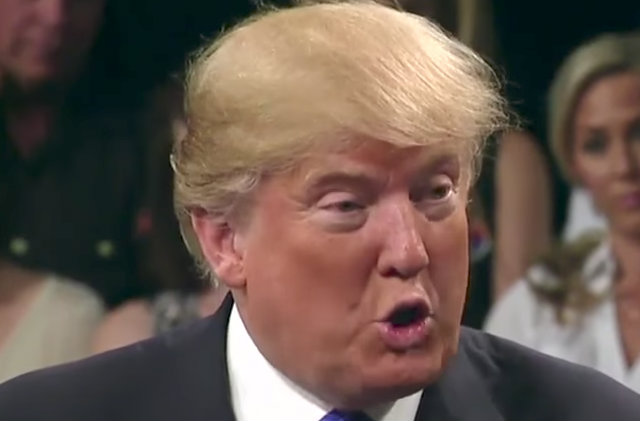 At a reelection fundraiser Wednesday night in Washington D.C., President Donald Trump reportedly suggested he'd have a viable case against CNN.
From the Twitter feed of a CNN producer, who said she spoke to a source at the scene.
.@potus also asked if there were lawyers in the room because if so, he thought they had a good case against CNN.

— Elizabeth Landers (@ElizLanders) June 29, 2017
LawNewz.com reached out to the White House for clarification and comment.
This is in apparent reference to a retracted story. A CNN report claimed the Senate Intelligence Committee, as part of its probe into the Kremlin's inference in the 2016 election, was investigating Trump campaign adviser Anthony Scaramucci for alleged ties to the government-run Russian Direct Investment Fund.
But the outlet eventually retracted the story, and three employees resigned. Scaramucci openly cordial about it all, but a New York Post report said CNN pulled the story after he hired an attorney to represent him in this issue. The company apparently would've faced a $100 million dollar lawsuit.
Scaramucci definitely has the clout to get it done. The Wall Street veteran recently joined the Trump administration as senior vice president and chief strategy officer of the U.S. Export-Import Bank.
If a lawsuit were filed, it is unclear how the president would directly figure into it.
[Screengrab via Fox News]
Have a tip we should know? [email protected]