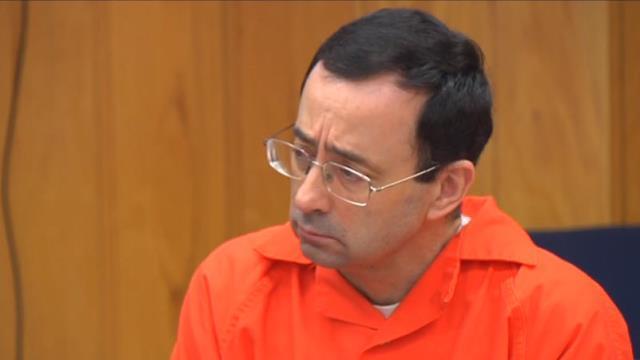 Millions of viewers tuned in live to watch the two sentencing hearings of former USA Gymnastics and Michigan State University medical doctor and trainer, Larry Nassar, who was found guilty of decades long sexual misconduct by hundreds of young female athletes under a ruse of his care.
"We were honored to ensure each and every one of these women had a platform for their voice to be heard," said Rachel Stockman, Editor-in-Chief of Law & Crime Network.
The Law & Crime OTT network provided 24/7 live coverage of the hearings complete with live legal analysis and was the only network to simulcast via LiveStream, YouTube, Facebook, and Twitter.
"As a result of the outrage people around the country expressed, the president of Michigan State University and the entire board of USA Gymnastics were forced to resign. With all respect to the power of the printed (and pixelated) word, this might never have happened if coverage had been limited to the stories produced by the journalists who covered the proceedings,"Jeffrey Toobin, an attorney and commentator for The New Yorker recently wrote.
A jaw-dropping moment happened towards the end of sentencing when Randy Margaves, father of three victims, lunged at Larry Nassar in the middle of the sentencing, and had to be restrained by courtroom deputies. "I want that son of a bitch!" he screamed. 
#LarryNassar – Father lunges at Nassar. "I want that son of a bitch!" He is tackled to the ground. pic.twitter.com/V7nv51ehPe

— Law & Crime Network (@LawCrimeNetwork) February 2, 2018
Law&Crime's video of the incident went viral, garnering more than 2.2 million views. Many came out in support of the father and the judge ultimately decided not to hold him contempt of court.
On January 24th, Judge Rosemarie Aquilina of Ingham County Circuit Court in Michigan sentenced Larry Nassar to 40-to-175 years in prison on seven counts of criminal sexual assault during his time serving as medical staff at Michigan State University and the USA Gymnastics. This particular sentence will begin after Nassar completes his 60-year federal sentence for child pornography, a separate charge for which he was found guilty and sentenced this past December.
On February 5th, Judge Janice Cunningham of Eaton County Circuit Court in Michigan sentenced Larry Nassar to 40 to 125 years in prison on three charges of criminal sexual misconduct. The Eaton County case involves sexual assaults at Twistars Gymnastics Club.
Have a tip we should know? [email protected]