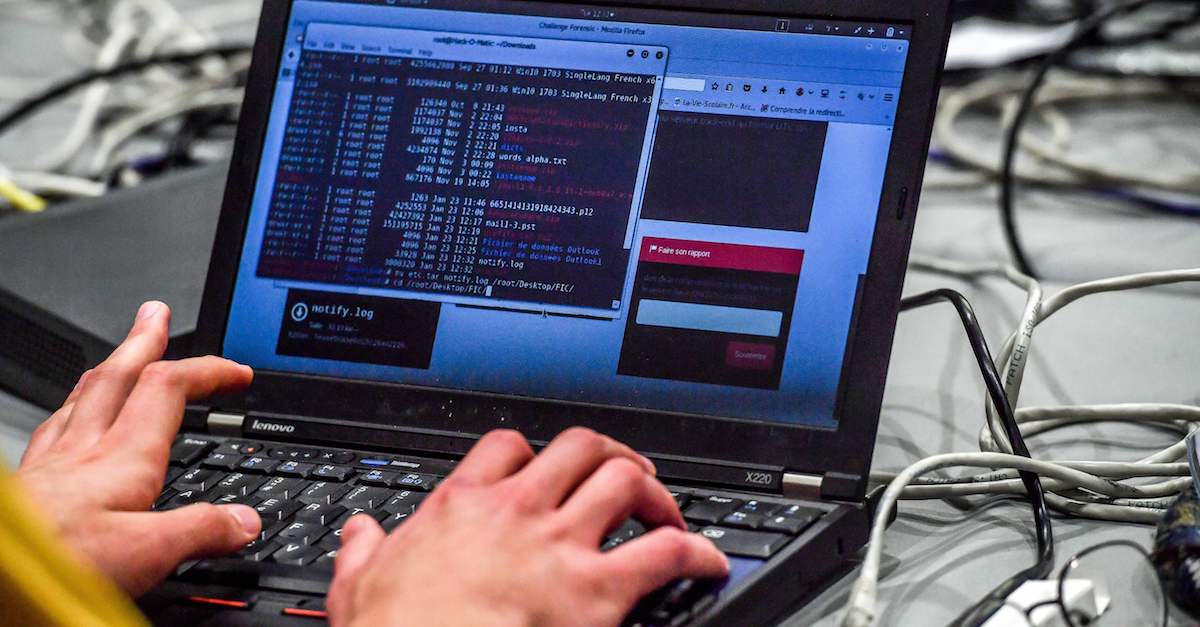 The popular Lawfare blog, known for its national security law focus, announced Wednesday afternoon on Twitter that it was experiencing a distributed denial-of-service (DDoS) cyber-attack.
"Lawfare is currently experiencing a distributed denial of service attack. We're aware of the issue and hope to be back online shortly," the tweet said.
At least one editor at the publication has reacted to the incident.
Managing Editor Quinta Jurecic said the publication was working on "mitigating the attack."
"Thanks for all the kind tweets—this has happened to us before, and we do use DDoS protection, so we know the drill!" Jurecic said.
Apparently, it has happened before.
The Lawfare blog has nearly 200,000 followers on social media and has been profiled before in such hallowed halls as those inhabited by the New York Times.
"How a Wonky National-Security Blog Hit the Big Time," a Times headline blared. 
President Donald Trump has on at least one occasion cited the blog.
Cloudfare, a company that "provides content delivery network services, DDoS mitigation, Internet security and distributed domain name server services," explains on its website what a DDoS attack is and how it works.
"A distributed denial-of-service (DDoS) attack is a malicious attempt to disrupt normal traffic of a targeted server, service or network by overwhelming the target or its surrounding infrastructure with a flood of Internet traffic," it says, comparing it to a "traffic jam."
"From a high level, a DDoS attack is like a traffic jam clogging up with highway, preventing regular traffic from arriving at its desired destination," Cloudfare continues. "A DDoS attack requires an attacker to gain control of a network of online machines in order to carry out an attack. Computers and other machines (such as IoT devices) are infected with malware, turning each one into a bot (or zombie)."
The ensuing "botnet" that results can then be used by an attacker to target a server or network.
It's not clear at this time why Lawfare was targeted or by whom. Law&Crime reached out to Lawfare's top editors for comment, but there was no response at the time of publication.
[Image via Philippe Huguen/AFP/Getty Images]
Have a tip we should know? [email protected]