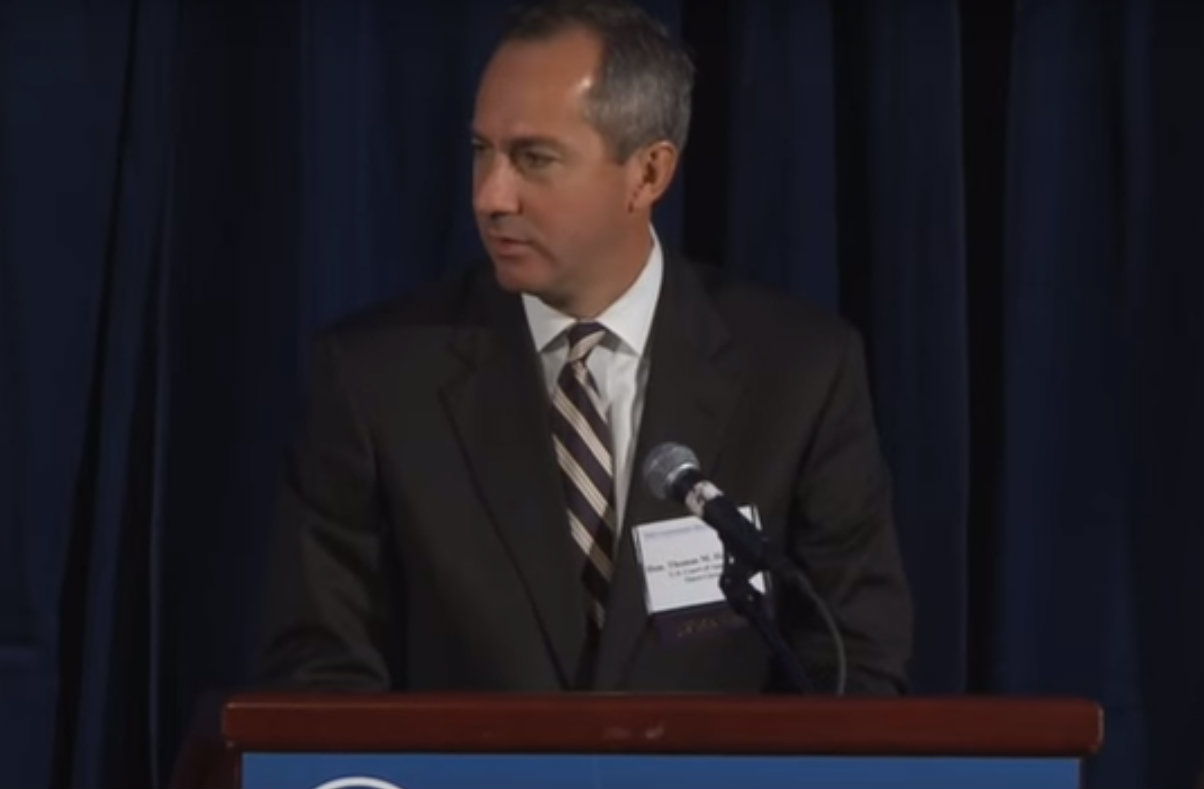 On Monday, Judge Thomas Hardiman of the Third Circuit Court of Appeals was passed over yet again for a Supreme Court nomination despite being a promising front-runner. Boy, does this sound familiar. The same thing happened to him last year when President Donald Trump instead tapped the Tenth Circuit's Neil Gorsuch to replace the late Antonin Scalia.
Reports this past week said that Hardiman popped up again on POTUS' radar as a contender. As recently as Monday afternoon, sources said he was a front-runner alongside D.C. federal appellate judge Brett Kavanaugh. The Sixth Circuit's Raymond Kethledge and Seventh Circuit's Amy Coney Barrett were still in the running, but it was "very unlikely" they would be nominated, said an unnamed Trump adviser.
The New York Times on Sunday reported that the president liked Hardiman's backstory: he's the first of his family to graduate from college, and he helped fund his law school education by driving a taxi. The article also mentioned that Trump's sister, Third Circuit Judge Maryanne Trump Barry, recommended Hardiman, her colleague, to her little brother last year.
Alas, it wasn't enough to cinch the nomination. Trump instead went with Kavanaugh. At least this is less confusing than what happened in 2017. Back then, CNN caught Hardiman at a gas station 100 miles away from his office, and toward the direction of Washington D.C. Sources said that both he and Gorsuch would be at the capital, but he never showed up.
To create even more suspense, the White House reportedly sent out two packets of briefing materials to Senators with information on both Hardiman and Gorsuch. White House sources later admitted to leaving reporters with the impression that Hardiman would be there. On top of that, a source reportedly said the judge had been given the sense he could be nominated during a future vacancy. That, obviously, didn't happen.
"It's a shame that Hardiman, a respected federal judge in the United States Court of Appeals for the Third Circuit — and apparently highly recommended by Trump's federal judge sister–  had to be part of this circus again," Law&Crime's Rachel Stockman said.
[Screenbgrab of Hardiman in 2013 via Federalist Society on YouTube]
Have a tip we should know? [email protected]