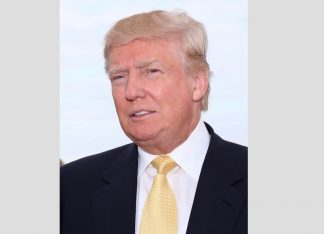 A reporter from Politico, Josh Gerstein, through a well known D.C. attorney, Mark Zaid and his James Madison Project filed a Freedom of Information Act Lawsuit seeking documents from three federal agencies including the CIA, Office of the Director of National Intelligence, and Department of Defense.
The lawsuit states it hopes to "expedite the ultimate production to the American public of additional information about the alleged blackmail information that pertains to President Donald J. Trump ("President Trump") and that was the subject of a sensitive debriefing session by senior Intelligence Community officials and President Trump."
Another section of the lawsuit cites a highly controversial reports from CNN and Buzzfeed surrounding an unverified "dossier" on Trump that was called into question by other outlets.  Moreover, some outlets even raised questions about whether Trump was ever even briefed on the materials.
Additionally, the complaint argues the lawsuit filed by a group of constitutional scholars on Monday provides further basis for a released of materials these agencies allegedly hold.
"This lawsuit ultimately will seek to secure not only a copy of the two page synopsis, but will also flesh out the extent to which the Intelligence Community had investigated the veracity (or lack thereof) of the claims in the 35 page dossier prior to creating the two page synopsis," the complaint states.
LawNewz.com reached out attorney Mark Zaid and received the following reply:
This FOIA lawsuit addresses one of the most important issues plaguing President Trump and his Administration – what role does Russia play in his inner circle. We are especially seeking records pertaining to the intelligence briefing received by then President-elect Trump of the 35 page dossier. Given the significant importance we sought expedited processing of these records. Surprisingly, CIA has taken the position that expedited processing is undeserved because there is no "public urgency". One wonders whether CIA has already been given marching orders from the Administration with respect to how to respond to FOIA requests.
Josh Gerstein deferred to his attorney for comment
[image via JStone/Shutterstock]
Have a tip we should know? [email protected]