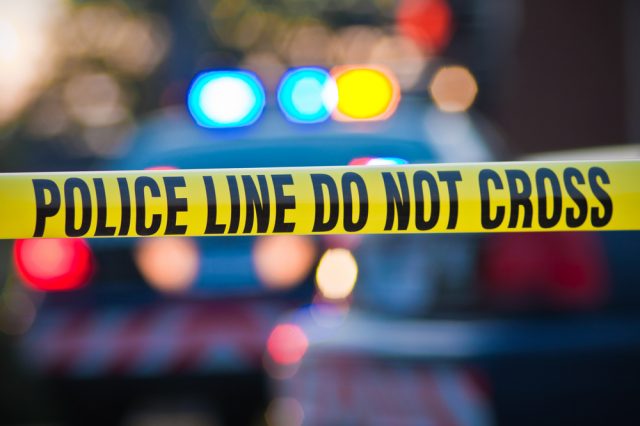 SAN JOSE, Calif. (AP) — An officer fatally shot a man with a history of mental illness after he charged at him and other officers with an ax during a confrontation at a San Jose apartment complex, police said Sunday.
The officers were responding to reports of a disturbance at a unit in the complex early Sunday and saw flames and smoke coming from underneath the front door when they arrived, Police Chief Eddie Garcia said.
When they forced the door open they were confronted by the ax-wielding suspect, he said. The man initially dropped the ax, but then did not comply with the officers' commands, Garcia said.
The officers then tried to subdue the suspect with a stun gun, but it had no effect on him, Garcia said. The man then picked up the ax and moved toward the officers, prompting an officer to fire at him, he said.
The suspect was taken to a hospital, where he died. His name was being withheld until the Santa Clara County Coroner's office confirms his identity and notifies his next of kin.
Police said he had been committed to a mental institution and has a criminal record including violence, weapons and drugs charges.
The officer who shot the suspect has been placed on administrative leave pending the investigation. He has been with the department for two years.
Garcia defended the officer's actions, saying he and fellow officers tried to diffuse a tense situation by trying to speak to the suspect and use nonlethal means to subdue him.
"He was left with no other choice," Garcia said. "This officer responded bravely, and almost certainly saved himself and his fellow officers from grave danger, in response to an almost impossible situation."
Have a tip we should know? [email protected]