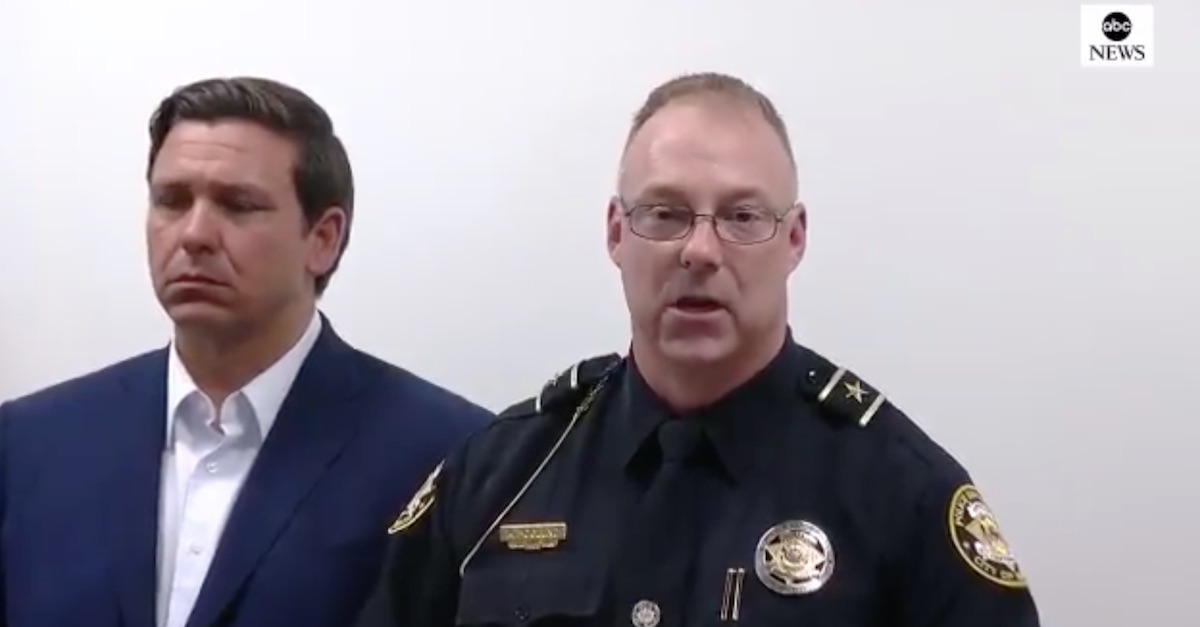 News broke Wednesday afternoon that a mass shooting suspect is in custody after killing at least five people at a SunTrust bank in Sebring, Florida.
Police announced that a 21-year-old man was arrested after tense SWAT negotiation. Sebring police chief Karl Hoglund and Highlands County Sheriff Paul Blackman said in a press briefing this afternoon that the suspect was identified as Zephen Xaver.
"it's been a tragic day in our community," Hoglund said, according to USA Today. "We have suffered a significant loss at the hands of a senseless criminal doing a senseless crime."
He would add that at least five people were "senselessly murdered."
Xaver allegedly locked himself inside the bank and started shooting. Xaver surrendered when a SWAT team entered the building.
The shooting reportedly began around 12:30 p.m.
Florida Gov. Ron DeSantis (R) was present at the press briefing and said, "Obviously, this is an individual who needs to face very swift and exacting justice.
SunTrust also released a statement about the shooting.
"We are working with officials and dedicating ourselves to fully addressing the needs of all the individuals and families involved," Rogers said. "Our entire team mourns this terrible loss," Chairman and CEO Bill Rogers said.
A motive is not clear at this time.
[Image via ABC News screengrab]
Have a tip we should know? [email protected]