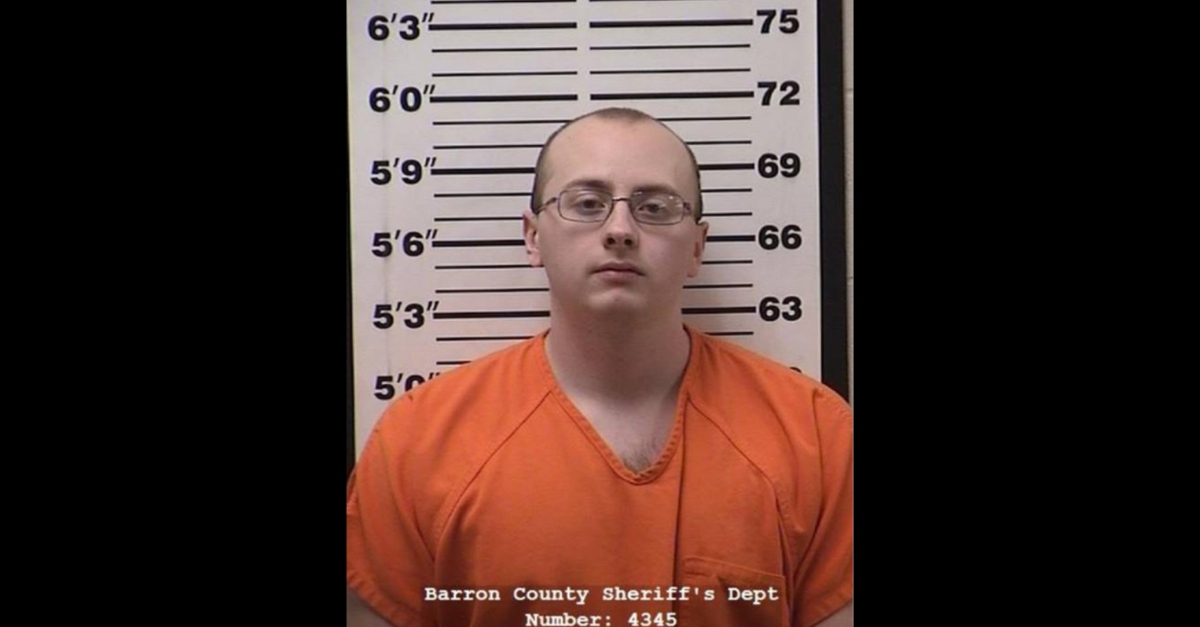 Authorities in Barron County, Wisconsin are busy working on bolstering their case against 21-year-old Jake Patterson, the man accused of kidnapping 13-year-old Jayme Closs and murdering her parents James and Denise Closs.
The latest update in the case came in the form of court documents on Tuesday, which revealed that police have obtained Patterson's cellphone and searched it. The evidence includes call logs, photos, and videos, but it's not clear what that evidence indicates at this time. Authorities are examining these details in the hopes of forming a more complete picture of what happened leading up to the October 15 kidnapping and slayings Patterson is charged for.
Closs remained missing until January 10, a full 88 days after her life was changed forever. Authorities wish to learn the "chronological context" of the ordeal. Patterson's contacts, texts, and social media activity are all being examined by forensics experts.
The details up to this point have remained somewhat sparse. It's been reported that Patterson applied for a job at a liquor store the day that Closs escaped from his remote cabin. He did not get the job.
The woman who found Closs, Jeanne Nutter, told her story to the Law&Crime Network in an interview, less than 24 hours after she discovered the teen. Nutter initially did not wish to be identified, but has since decided to speak publicly. Also joining her was Peter Kasinkas, whose home Nutter and Closs went to in order to alert authorities.
"The real hero is not me, it's Jayme, who was able to leave the house and find me on the road," Nutter told Law&Crime Network host Heather Hansen. "I just happened to be in the right place at the right time."
"I'm Jayme Closs," "I don't know where I am," "He killed my parents," and "Please help – I want to go home," Nutter recalled Jayme saying.
Patterson's next court hearing is set for February 6, at which point we may learn even more about the crimes he's accused of committing. Patterson's lawyers have already acknowledged that defending their client will be an uphill battle, considering that police have documented a "very thorough confession." They also said that "there will a come a time" to answer the question of Patterson's motive. Questions are currently being raised as to whether Patterson will be able to get a fair trial, given the nature of the accusations against him and the national exposure of this case.
Early indications are that Patterson's mental state will be a central issue at trial.
According to Detective Jeff Nelson with the Barron County Sheriff's Department, Patterson confessed to the crimes of kidnapping and murder. Nelson said Patterson recalled how one morning he was driving behind a school bus and saw Closs get on. According to Nelson, Patterson allegedly said that when he saw Closs, "he knew that was the girl he was going to take." About a week or a week and a half before he allegedly took Closs and killed her parents James and Denise, Patterson twice went to the Closs home. The first time there were too many cars around, and the second time he saw lights on and people walking around in the home, so he didn't do anything, the complaint said.
Michael Bogenschneider, a neighbor of Patterson's mother Deborah Frey, told the New York Post that Frey is "totally distraught" over the recent news.
"It's going to take a while for her to deal," he said. Other details in the Post report were that Frey recently remarried two months ago and that Patterson worked at Saputo Cheese Factory for just two days before he stopped showing up and allegedly kidnapped Closs.
People associated with the cheese factory said that there wasn't much to notice about Patterson's behavior because he worked at the business for such a short period of time.
Patterson is facing a total of four felony charges. They include kidnapping, armed burglary, and two counts of first-degree intentional homicide.
[Image via Barron County Sheriff's Department]
Have a tip we should know? [email protected]