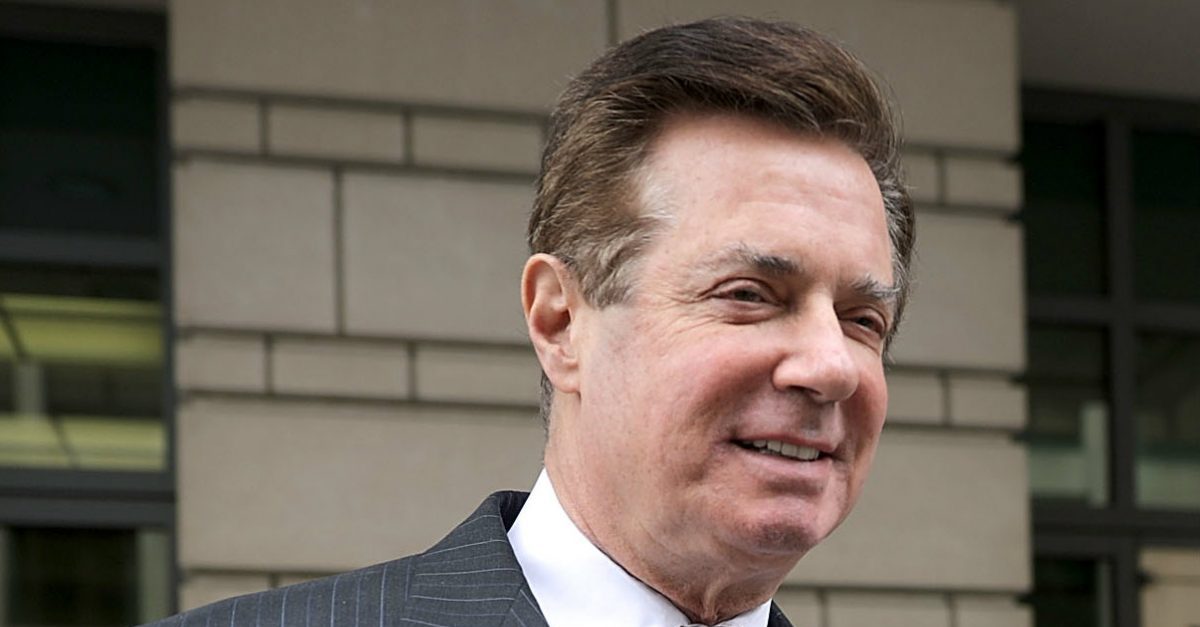 Paul Manafort's week got even worse on Friday. A day after he lost on his attempt to block evidence from being used against him at his upcoming trial in Washington, D.C., the judge in the case denied his motion to dismiss a money laundering charge and the forfeiture allegation that goes with it.
Manafort argued that it was improper for the government to charge him in this case under the Foreign Agent Registration Act (FARA) because FARA deals with being an unregistered agent of a foreign principal. The former Trump campaign manager asserts that the violation of FARA is willfully failing to register, not any act that he is otherwise accused of in connection with his work for the Ukrainian government.
Judge Amy Berman Jackson refuted this argument with a simple and direct quote from the statute: "[n]o person shall act as an agent of a foreign principal." The word "act," of course, meaning that it's the action one undertakes as an agent that triggers the violation, provided the person did not register. In this case, the complaint against Manafort outlines alleged acts in violation of FARA, and the alleged money laundering is claimed to be in promotion of that violation.
On top of that, the judge wrote that FARA can obviously be tied to money laundering because "Congress specifically amended the money laundering statute to add FARA violations to the list of predicate offenses."
Similarly, Manafort argued that he can't be hit for forfeiture of funds under FARA because there can't be any proceeds to forfeit if the crime is failing to register. Judge Berman Jackson similarly said that the proceeds are from the "Specified Unlawful Activity," which in this case is the alleged FARA violation that the alleged money laundering aimed to cover up.
With this loss, Manafort is running out of options before his trial in September. He is also facing a separate trial in Virginia this July for various fraud charges related to his Ukrainian work.
Manafort Order by LawNewz on Scribd
[Image via via Chip Somodevilla/Getty Images]
Have a tip we should know? [email protected]