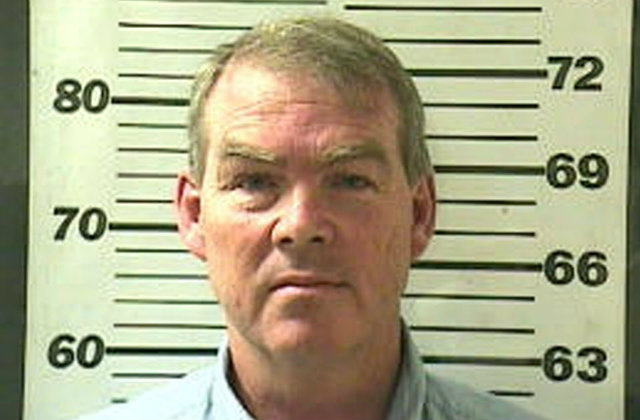 Here's a weird detail spun out of the Roy Moore situation in Alabama. The GOP Senate nominee, who is running for office despite numerous allegations that he sought relationships with teenage girls as an adult, held a Wednesday event at Magnolia Springs Baptist Church in Mobile. There, Rev. Bill Atkinson led singing, AL.com reports. Alabamans may remember him for his 2012 conviction for obstruction and conspiracy. A federal jury found him guilty for interfering in an investigation into his son. The younger Atkinson, William IV, was charged in Honduras for molesting children at family-run orphanage.
It's unclear how his son's case wrapped up. The elder Atkinson did not immediately respond to a Law&Crime request for comment.
The Honduras investigation started because of another one of the reverend's sons Jonathan Atkinson. He said some of the children at the orphanage reported being abused, so he set up a surveillance system in his brother's office. Prosecutors said the reverend attempted to bring William IV back home to the States. In his attempted cover up, he asked two of his children to destroy a hard drive containing evidence against Jr.
The reverend serves as the music minister at the Magnolia Springs Baptist Church. He did not talk about politics at Wednesday's event, according to AL.com.
"The sign out front says Baptists, and Baptists have to sing," he said, telling the audience to join in.
As for Moore, allegations against him come at a pretty inconvenient time. Alabamans will vote December 12 in a special election  to fill the U.S. Attorney General Jeff Sessions's former Senate seat. The claims put a dent in his campaign. Normally, this would be an easy victory: He's the GOP nominee in a red state. But it doesn't help that numerous people have gone on the record saying that decades ago he pursued romantic relationships with teens, one as young as 14. (The age of consent in Alabama was and is 16.) He has called the allegations a political smear job by media outlets like The Washington Post who broke the story and Democrats. He even took shots at "establishment" Republicans like Senate Majority Leader Mitch McConnell, who said he should quit the race.
Have a tip we should know? [email protected]