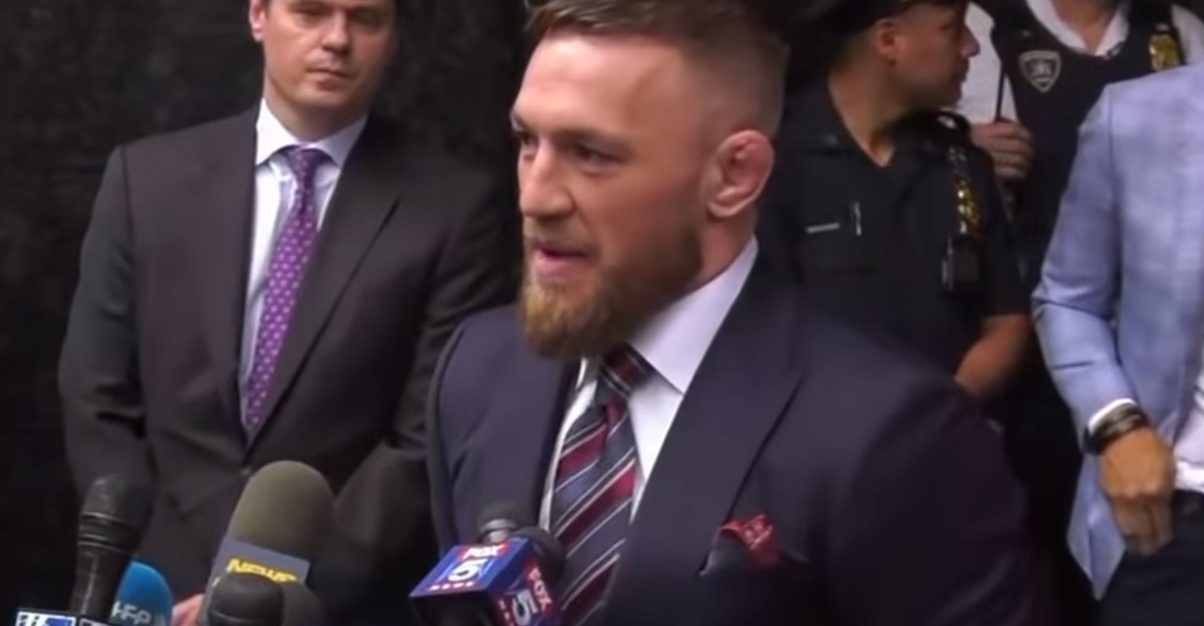 On the heels of an arrest in Miami and on the day he announced his retirement from UFC, news that mixed martial arts star Conor McGregor is currently under investigation in Ireland for alleged sexual assault is breaking.
The allegation dates back to December and McGregor has not been charged at this time. McGregor was arrested in January and released, the New York Times reported. Although the investigation was ongoing, it was emphasized that this is not a sign of McGregor's guilt.
As mentioned, the news comes down on the day McGregor announced his retirement from the sport of mixed martial arts. It is notable that Ireland law prevents those accused of rape from being identified if they aren't charged, so it's worth wondering how and why this came to be leaked. Irish police wouldn't confirm McGregor was a suspect and McGregor's side would only say, "We don't comment on rumors."
McGregor was recently arrested in Miami for allegedly stomping on a male fan's phone. McGregor's Miami-based lawyer Samuel Rabin called it a "minor altercation."
The former UFC champ's arrest occurred outside of the posh Fountainbleau Hotel. The arrest report contained the following version of events:
The victim and the defendant were exiting the  Fountainbleau Hotel and the victim attempted to take a picture of the defendant with his cell phone. The defendant slapped the victim's phone out of his hand causing it to fall to the floor. The defendant then stomped on the victim's phone several times, damping it. The defendant then picked up the victim's phone and walked away with it, depriving him of it. Victim stated that the phone was valued at $1,000. The defendant was located and arrested.
As a result of the above-described incident, McGregor was booked in Miami-Dade County. He was charged with strong-arm robbery and criminal mischief.
It was not the first time McGregor had gotten into trouble in with the law either. Back in April 2018, McGregor was arrested after throwing a fit backstage at a UFC press conference, causing property damage and even injuring at least one other fighter. Video later showed cops perp walking him out of 78th Precinct in Brooklyn, New York.
[Image via ESPN screengrab]
Have a tip we should know? [email protected]