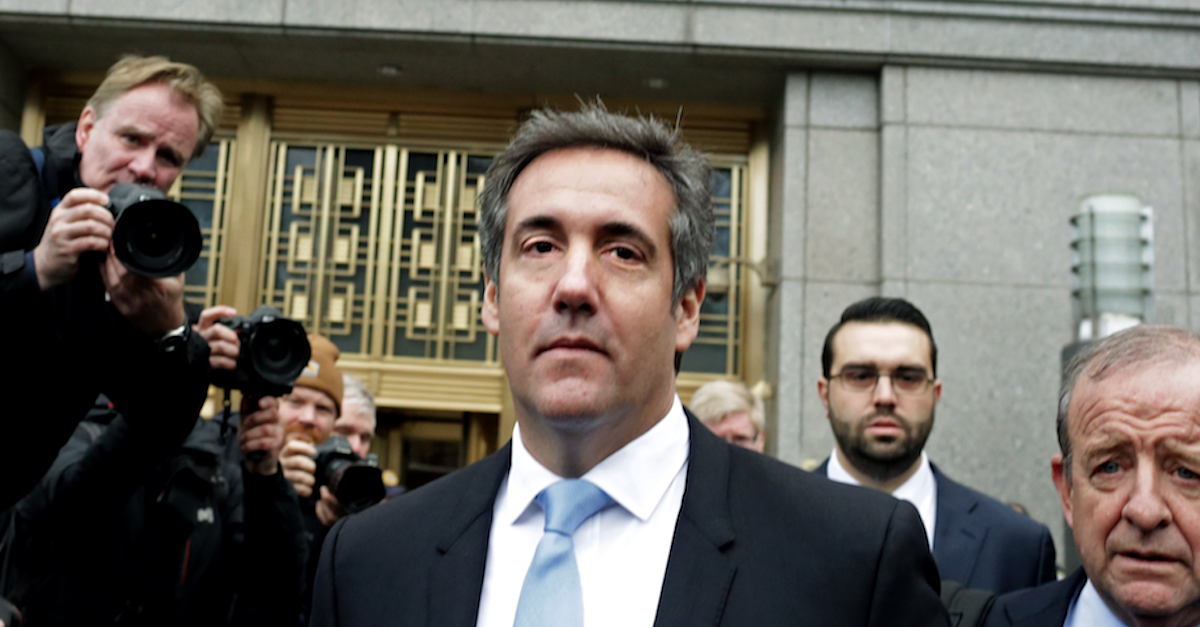 President Donald Trump filed his financial disclosure report on Wednesday, and he included details of a payment he made to his lawyer Michael Cohen. The disclosure stated that in 2017, Trump paid between $100,001 and $250,000 to Cohen as reimbursement for a 2016 payment Cohen made to a third party. While this is believed to be the payment of $130,000 that Cohen said he made to Stormy Daniels, the report does not name the recipient of the payment, according to The New York Times.
In connection with this disclosure, the Office of Government Ethics sent a letter to Deputy Attorney General Rod Rosenstein stating that the payment qualified as a reportable liability that should have been included on last year's report.
The letter, from OGE Acting Director David Apol, refers to a complaint made by Citizens for Responsibility and Ethics in Washington (CREW) on March 8 of this year regarding the payment. The complaint raised the issue of whether Cohen's payment to Daniels in exchange for remaining silent regarding an affair she alleges she had with Trump was in fact a loan to Trump that Trump should have reported as a liability on last year's disclosure report.
"OGE has concluded that, based on the information provided as a note to part 8, the payment made by Mr. Cohen is required to be reported as a liability," Apol wrote.
The report also goes into the performances of Trump's businesses, including the Trump International Hotel in Washington, D.C., which reportedly brought in revenues of $40.4 million last year, and Trump's Mar-a-Lago club, which made $25.1 million in revenue.
[Image via Yana Paskova/Getty Images]
Have a tip we should know? [email protected]