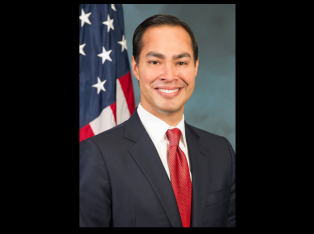 The White House on Tuesday announced they would not seek to punish Housing and Urban Development (HUD) Secretary Julian Castro, despite knowing he broke the law.
On Monday, the U.S. Office of Special Counsel issued a report that found Castro violated the Hatch Act during a Yahoo News interview on April 4, 2016.  According to the press release, "Secretary Castro's statements during the interview impermissibly mixed his personal political views with official agency business despite his efforts to clarify that some answers were being given in his personal capacity."  Castro reportedly expressed his support for Hillary Clinton during the interview and said Donald Trump was unfit to be president. It has been widely reported that Castro is on the shortlist to be Hillary Clinton's running mate.
Federal employees are not allowed to make partisan remarks when using their official title or when speaking about agency business.  Castro made his remarks in the HUD studio with the HUD seal visible behind him during the interview.
In his reply to OSC report, Castro admitted that he made a mistake but also said he did not intend to break the law.
The Hill reports the White House is satisfied with Castro simply admitting he made a mistake.  White House press secretary Josh Earnest confirmed on Tuesday that Castro will not face punishment.
"I think to his credit, Secretary Castro acknowledged the mistake that he made," said Earnest told reporters, according to The Hill.  "He owned up to it, and he's taken the necessary steps to prevent it from happening again."
Have a tip we should know? [email protected]