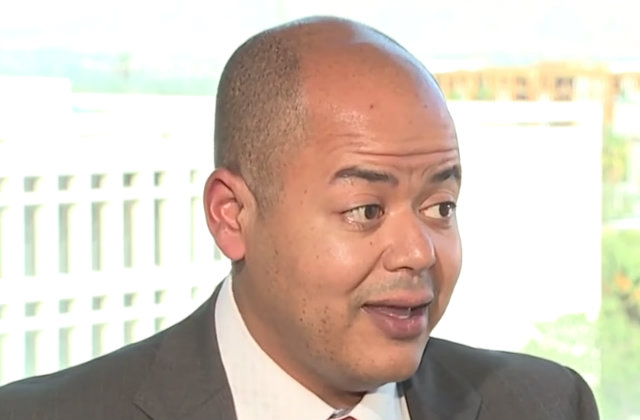 O.J. Simpson's lawyer had…choice words for Florida's attorney general.
"What a complete stupid b—. F— her," Malcolm LaVergne said about Pam Bondi on Monday in an interview with The Tampa Bay Times. "She has zero standing to even talk about Mr. Simpson's case. She's the attorney general, she has nothing to do with it. It's virtually a foregone conclusion that Simpson will be moving to Florida when he chooses and once Nevada approves it. That's handled by the Nevada Division of Parole and Florida department of corrections, not the attorney general."
This stems from Bondi's resistance against Simpson coming to Florida. Simpson was released on parole from a Nevada prison on Sunday after serving 9 years of a 33 years sentence. The former NFL player, who became infamous after his 1995 trial and acquittal for murdering ex-wife Nicole Brown Simpson and Ron Goldman, has plans to move to Florida, where he once lived. But he can't simply go. He will serve up to 5 years of supervised release, and if he wants to cross state lines, he'll need to request a transfer under the Interstate Commission for Adult Offender Supervision.
Bondi wanted him out of the Sunshine State, writing the Florida Department of Corrections on Friday that they should deny his request for a transfer. But as she mentioned in her letter, the FDC can still let Simpson into the state under Rule 3.101 of the Interstate Compact. It gives him all the leverage he needs to move across state lines, especially if a relative living in Florida supports him (two of his children are residents of St. Petersburg).
In Monday's interview, LaVergne claimed Bondi was just trying to score political points. The AG's office denied that claim.
"This is about a career prosecutor who has handled parole hearings in Florida for 20 years and a violent criminal trying to move to our state," spokeswoman Whitney Ray told The Times in an emailed statement. "As chief legal officer it is the Attorney General's duty to protect the citizens of Florida … The Attorney General remains in constant contact with FDC regarding the matter. "
LaVergne, whose Twitter account has since tweeted a link to the Times story, told the outlet that Simpson has plans to live in Nevada possibly the next several months before requesting a move to Florida.
[Screengrab via KTNV]
Have a tip we should know? [email protected]