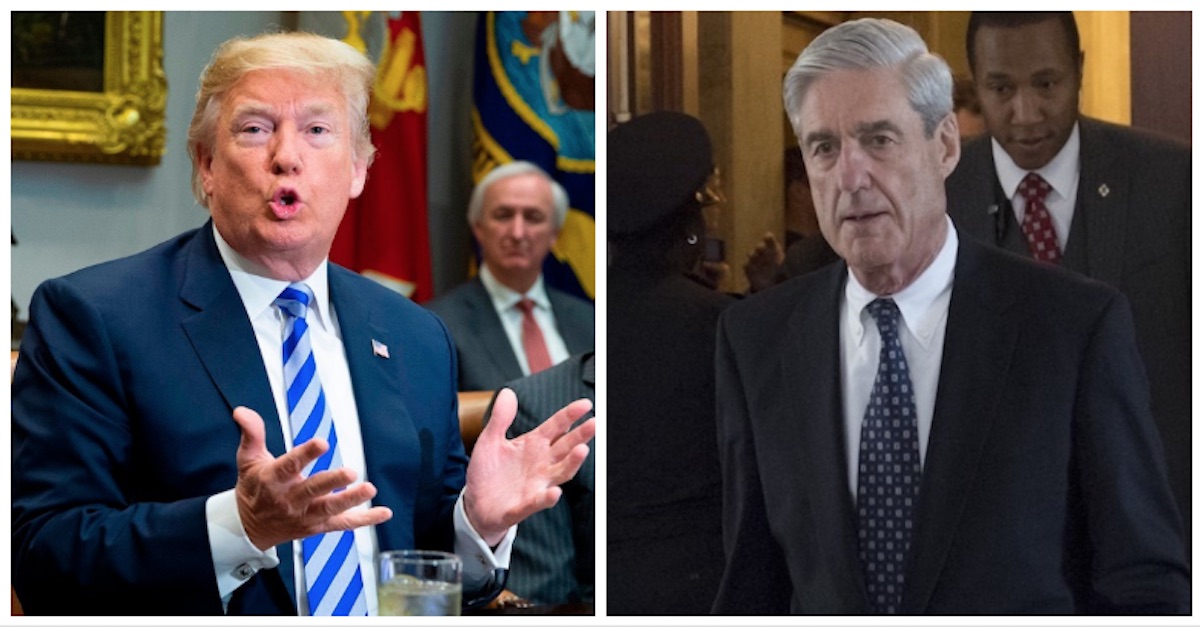 While some have remained skeptical of reports that said February was the month Special Counsel Robert Mueller would submit his report to Attorney General William Barr, others have insisted on an "as soon as mid-February" target date. We're past mid-February and the Department of Justice has already smacked down the idea a Russia report would be submitted this week (i.e. it's going to be March), so we can safely say now that the reporting was wrong. 
What Politico reported on Tuesday brought a certain reality into further focus: No one really knows what Mueller is up to or planning except Mueller and his immediate subordinates.
Per Politico:
Lawyers for Trump and several other senior officials told POLITICO that they are as much in the dark about Mueller's next moves as everyone else trying to decipher whether the special counsel really is close to wrapping up his probe, as several media outlets reported last week.
It looks like not even the people defending the president of the United States have a window into Mueller's thought process or an idea of when the Russia investigation is going to end.
Related to this: the story paints a picture of a White House with walls closing in on its inhabitants — again, due to a lack of knowledge of things to come. CNN legal analyst and criminal defense attorney Shanlon Wu's said if he was one of Trump's lawyers right now, "I'd be very concerned."
Perhaps the most intriguing aspect of the story was the speculation coupled with fact on the possibility of more sealed indictments just waiting to be unsealed.
There are 74 cases under seal, filed both this year and last year, in the U.S. District Court for the District of Columbia. A few of those could be related to the Mueller investigation, because it just so happens to be the same district where Paul Manafort, Roger Stone, and Michael Flynn were charged.
[Images via Alex Edelman-Pool/Getty Images, Saul Loeb/AFP/Getty Images]
Have a tip we should know? [email protected]