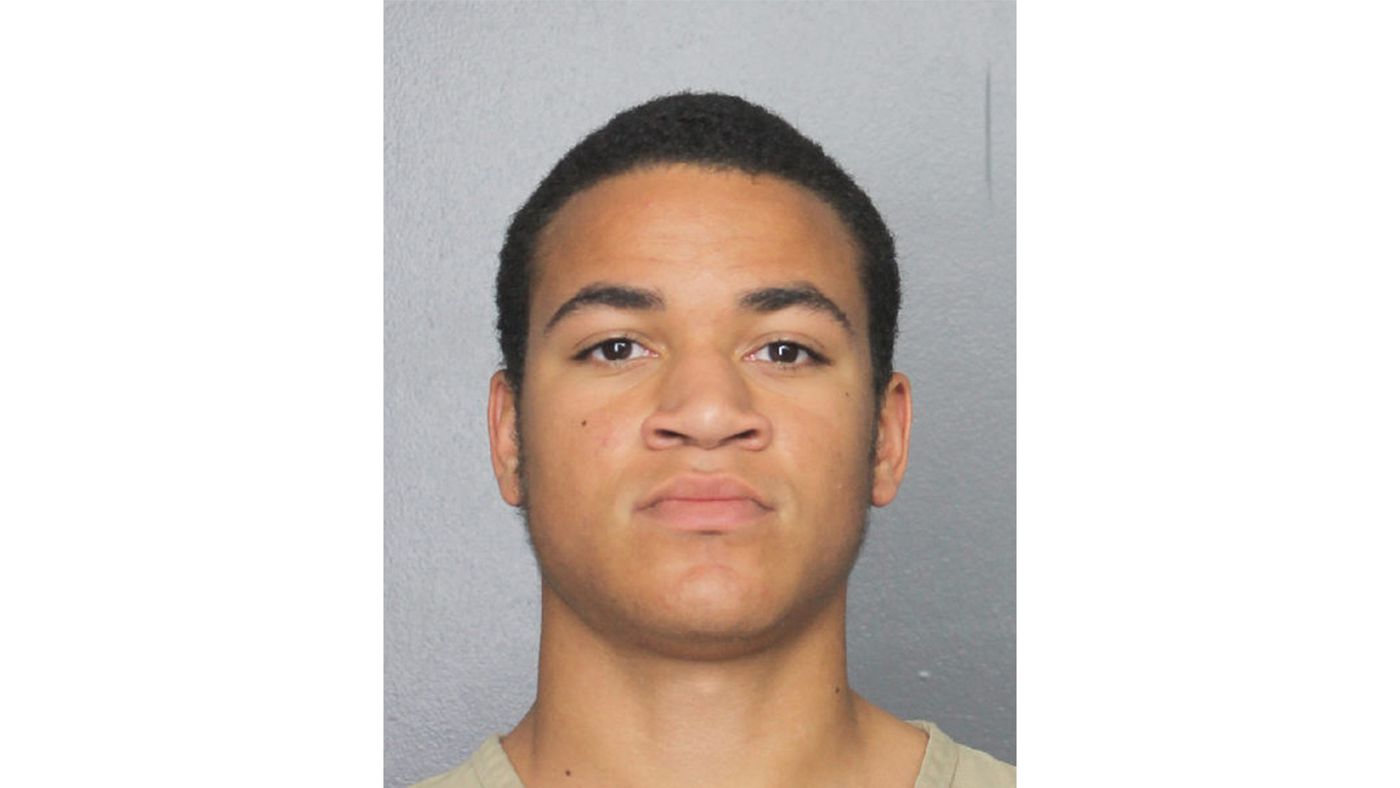 The brother of Nikolas Cruz was arrested Monday afternoon for allegedly trespassing at Marjory Stoneman Douglas High School in Parkland, Florida.
According to the Broward County Sheriff's Office, 18-year-old Zachary Cruz rode his skateboard across the campus where his brother admittedly gunned down and killed 17 people while injuring 17 others on Valentine's Day this year.
According to the arrest report, Cruz told deputies he visited the school in order "to reflect on the school shooting and to soak it in." Deputies also said Cruz had previously been warned to stay away from the school.
The arrest report claims, "Cruz surpassed all locked doors and gates," as he accessed the campus at 4:30 p.m. The school day ends at 2:40 p.m.
In comments to the Los Angeles Times, Broward Schools Superintendent Robert Runcie noted that the school's gates are opened after hours so that students can go in and out for after-school activities and that during school hours the gates are locked. Runcie said:
It wasn't some breach of security. He came through whatever gate was open at the time. Somebody spotted him and reported him to [the Broward Sheriff's Office]. They responded quickly. It's kind of odd, and I understand it does creep people out.
In comments to the Sun-Sentinel, Seventeen-year-old John Mansfield, a junior, said he gets it. He explained, "It might come off as insensitive to some. I think he's trying to understand like everyone else."
Conner Gandy, also 17 and a senior, said Zachary Cruz should have warned people before, but wasn't particularly worried. She said, "It's weird and suspicious, but I don't think he would do anything."
Zachary Cruz has been living with a family friend, Roxanne Deschamps, in Lantana, Florida since his mother died last November. On the night of the shooting, Zachary allegedly told Deschamps, "I don't want to be alive. I don't want to deal with this stuff."
Monday's arrest report noted that Zachary Cruz no longer has any ties to Broward County.
The younger Cruz previously told a deputy he didn't know why his brother did what he did and that he personally felt "somewhat responsible and guilty," because he thinks he might have been able to stop his brother's rampage. He didn't elaborate.
[image via Broward County Sheriff's Office]
Follow Colin Kalmbacher on Twitter: @colinkalmbacher
Have a tip we should know? [email protected]