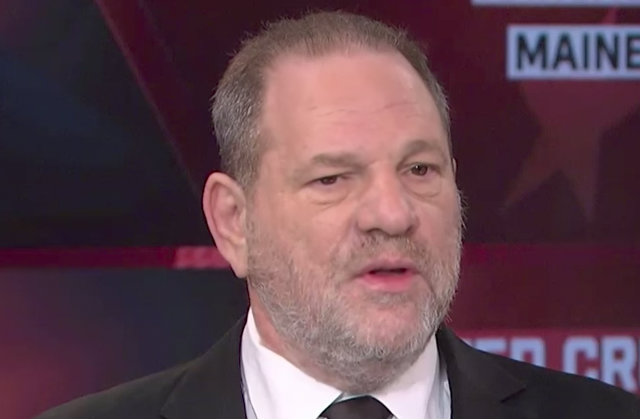 ALBANY, N.Y. (AP) — New York state's top prosecutor has launched a civil rights investigation into The Weinstein Co. following sexual assault allegations against Hollywood producer Harvey Weinstein.
Attorney General Eric Schneiderman announced the probe Monday. His office says it issued a subpoena seeking all company records
The Democratic attorney general says his office wants to know whether any New York employees were subjected to pervasive harassment or discrimination at the company, which has an office in New York.
Weinstein was fired Oct. 8 by the company he co-founded after allegations of sexual assault and harassment spanning decades were exposed by The New York Times and The New Yorker.
More than three dozen women have publicly accused the entertainment mogul of abuse. Weinstein has denied allegations of nonconsensual sex.
[Screengrab via MSNBC]
Have a tip we should know? [email protected]