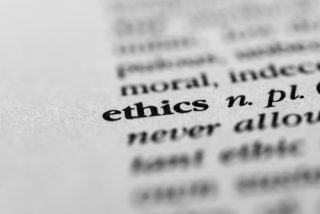 As if the last minute move by House Republicans to essentially do away with the Office of Congressional Ethics wasn't controversial enough, take a look at one of the rules buried within the new proposal. This provision would essentially bar the new office from having a spokesperson to communicate with the public thereby keeping us all in the dark about what they are doing.
Hm. Office that investigates Congressional ethics would be barred from having a press spokesperson (via @EricLiptonNYT ) pic.twitter.com/nKcVRTno52

— Paul Singer (@singernews) January 3, 2017
The rule states: "The board of the Office is not authorized to employ any person for a position involving communications with the public, including a communications director or press spokesperson."  If approved, the news rules would do away with the Office of Congressional Ethics, and re-name it the Office of Congressional Complaint Review. The House Committee on Ethics would have oversight power over the new office. The full House is expected to vote on the measure today.  While it has come under intense criticism, the sponsor, Rep. Robert Goodlatte (R-VA) essentially defended the bill saying that the new office would better protect lawmakers from what they consider "overzealous" investigations.
The banning of a press office is just one measure contained in the new rules that would make the office less transparent. Under the new rules, the Office of Congressional Complaint Review would not be required to release their investigation to the public if the House Ethics Committee deems the potential ethics violation as unfounded.
"This is huge," Bryson Morgan, who worked as a lawyer at the Office of Congressional Ethics from 2013 until 2015, told The New York Times. "It effectively allows the committee to shut down any independent investigation into member misconduct. Historically, the ethics committee has failed to investigate member misconduct."
[image via shutter stock]
Have a tip we should know? [email protected]
Rachel Stockman - President / On Air Host