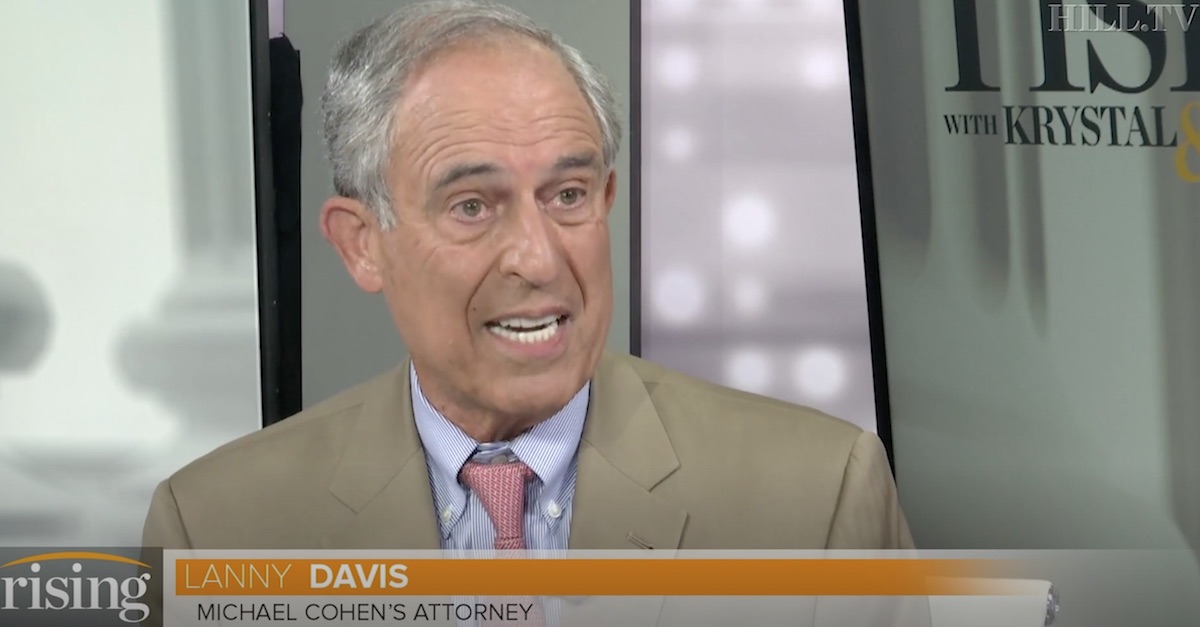 If you've been wondering what Michael Cohen's motivations were for putting his "family and country first" on that Good Morning America interview that aired two days before July 4, have no fear, Lanny Davis is here.
Davis, a recent addition to Cohen's legal team, told The Hill on its show Rising that this was Cohen's "declaration of independence" from President Donald Trump, his ex-boss.
"There's a reason that he said at the very end of the interview with Mr. Stephanopoulos that he took these contrary positions to Mr. Trump, who he previously said he would take a bullet for, a comment that I believe he would not say today," he said.
Davis said that the significance of Cohen refusing to be Trump's "punching bag " was to put out his "declaration of independence two days before July 4," rather than some scheme to get legal bills paid off as some have suggested.
In case you've missed it, Cohen noticeably severed ties with Trump in a couple of ways of late. The first was the aforementioned ABC interview in which Cohen pledged loyalty to his family and country.
"To be crystal clear, my wife, my daughter and my son, and this country have my first loyalty," Cohen told George Stephanopoulos on July 2. "I will not be a punching bag as part of anyone's defense strategy. I am not a villain of this story, and I will not allow others to try to depict me that way."
More subtle digs, perhaps, include the hiring of Davis, a Clinton loyalist. Consider as well that Cohen removed affiliations with Trump from his LinkedIn and Twitter accounts.
Davis also made waves Monday on Twitter when he tweeted that "Trump/Giuliani next to the word 'truth' = oxymoron."
[Image via The Hill screengrab]
Have a tip we should know? [email protected]