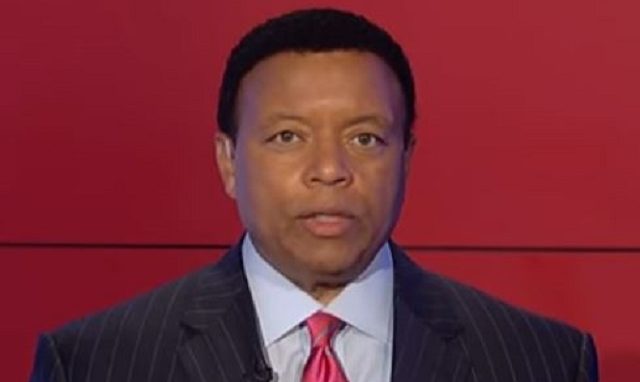 Attorneys representing 11 current and former Fox News employees announced on Wednesday that they have filed a lawsuit against the network for racial discrimination. The complaint, which seeks class action status, includes allegations from current anchor Kelly Wright.
Wright claims in the lawsuit that current network President Bill Shine would regularly ask him about race, such as how black and white viewers viewed Wright. Wright also alleges that Bill O'Reilly refuse to let Wright run a series of stories about the black community on "The O'Reilly Factor" because "it showed Blacks in 'too positive' a light."
The complaint describes Wright's position at Fox as "the role of a 'Jim Crow' – the racist caricature of a Black entertainer."
Attorneys representing Wright and the other Fox employees said they also filed a federal lawsuit against the network in the Southern District of New York on behalf of another employee.
"When it comes to racial discrimination, 21st Century Fox has been operating as if it should be called 18th Century Fox," attorneys Douglas Wigdor and Jeanne Christensen said in a statement. "We sincerely hope the filing of this race class action wakes 21st Century Fox from its slumbers and inspires the Company to take a conciliatory and appropriate approach to remedy its wrongs."
Fox News said in a statement that they "vehemently deny the race discrimination claims in both lawsuits."
Wigdor announced that his firm will hold a press conference at 10:00 am Wednesday morning to discuss the allegations.
[Image via Fox News screengrab]
Have a tip we should know? [email protected]