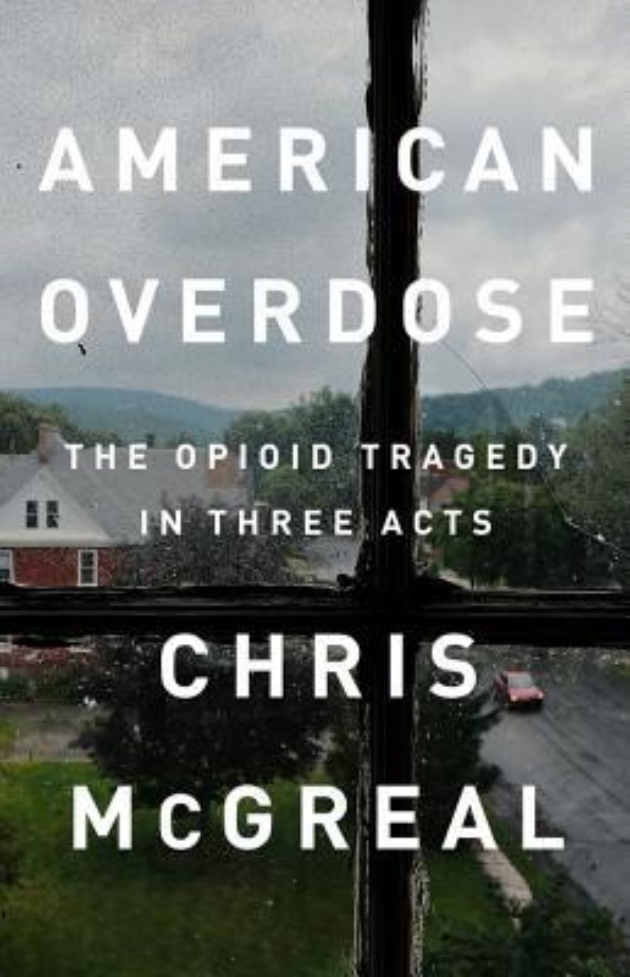 351,630 Americans dead between 1999 – 2016. What caused such a high fatality rate? In his new book American Overdose: The Opioid Tragedy in Three Acts, reporter Chris McGreal tears into the greed and apathy that led to a widespread culture in the use, abuse, and over-prescription of opioid drugs. He looks at the influence peddlers who insisted on its proscription for even just mild pain, and not severe pain as originally intended.
Corrupt small town doctors, the medical establishment, the Food and Drug Administration, and OxyContin maker Purdue Pharma come out looking fairly awful in this thorough, blistering profile. It's a story that spans almost four decades, and sees appearances from such figures as Eric Holder, Rudy Giuliani, and James Comey.
Can you believe that some used to insist that opioids were barely addictive? Or that a doctor could get in trouble with the hospital if they didn't proscribe it enough?
Then there's the horrific effect of abuse. Those who fell into addiction often had to deal with health and criminal problems. That's in the best of times. Opiod deaths keep getting more and more common.
"I pulled up some graphs of overdose deaths, and I was amazed at what I saw," said former FDA associate commissioner Dr. Peter Lurie in the book. "I'd seen graphs that sort of showed the numbers going up, but I don't think I honestly had adequately the magnitude of it. It's easy to look at trends, but what struck me more was the numbers and the numbers were already massive, greater than many other things that we were worried about at the agency."
American Overdose, from Public Affairs Books, is a fast, accessible read for those trying to come to terms with a national nightmare.
[Image via Public Affairs Books]
Have a tip we should know? [email protected]