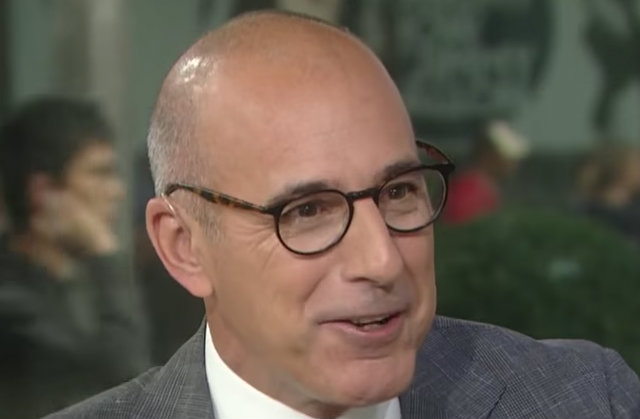 Will fired NBC host Matt Lauer get a payout? It depends. A Friday report from CNN says that the network won't agree to giving him anymore money although his contract still been active. This information comes from someone described as a "senior NBC source."
The senior NBC News source did not dispute that Lauer's attorneys might hatch a plan to get him paid. But the source said the network will not agree to any payout.
NBC did not immediately respond to a Law&Crime request for comment. Neither did Lauer's attorney William Zabel.
The disgraced host lost his job Wednesday after a former colleague made sexual misconduct allegations to the network. Variety released a report showing lurid harassment claims against him. The New York Times had their own detailed story, which included a sexual assault allegation.
Lauer released his own statement, and vaguely contested some of the claims.
"Some of what is being said about me is untrue or mischaracterized, but there is enough truth in these stories to make me feel embarrassed and ashamed," he wrote.
MATT LAUER statement just released: pic.twitter.com/kAC37yPmYr

— Michael M. Grynbaum (@grynbaum) November 30, 2017
It would be possible for Lauer to get a payout. There's even precedent. Former Fox News Host Bill O'Reilly got a huge payout after news that he and the network settled several sexual harassment complaints (he denied allegations).
Whether Lauer gets more money depends on if his contract has a morality clause or something else that lets the network legally axe him.
"Even an accusation, if it may hurt the network, could be a basis for termination," employment lawyer and Law&Crime legal analyst Misty Marris said in a Wednesday report.
Anyway, it may not even get as far as litigation. According to CNN, "two people close to Lauer" doubted that he'd be aggressive against his former employer.
Ronn Blitzer contributed to this report.
[Screengrab via NBC]
Have a tip we should know? [email protected]