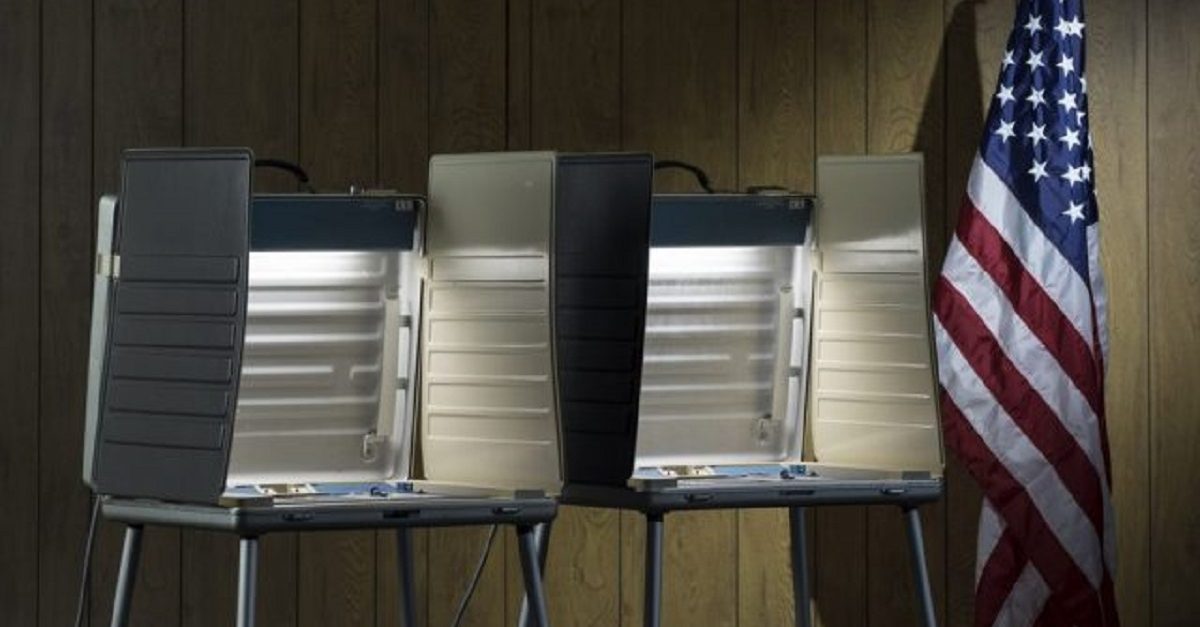 The State of North Dakota has a law that requires voters to present identification when they show up to a polling site, but a new lawsuit claims it's depriving Native Americans of their ability to vote. The current system says workers are to check the IDs of everyone who shows up to make sure that voters' addresses match an online database, showing that the people are voting at the appropriate location. The lawsuit from the Spirit Lake Tribe and several members, however, claims that they are being denied their right to vote because their government-issued IDs bear addresses that the online system doesn't recognize.
"The current implementation of North Dakota's proof of residential address requirement is unplanned, untested, and broken," the complaint against Secretary of State Alvin Jaeger says. The lawsuit, filed on Tuesday, says that after North Dakota passed its voter ID law, members of the tribe applied for IDs, received IDs showing their addresses, but were then told they were "invalid" when they tried to submit absentee ballots. Others, the complaint says, have no traditional address because the state never assigned an address to them, and rural areas of reservations do not have clearly marked street names (people often rely on P.O. boxes for mail). In some cases, the government assigned multiple, conflicting names to streets and multiple, conflicting numbers to houses, the lawsuit says. Some homes have allegedly even been assigned different cities and zip codes. This has led to chaos as people are trying to ensure they can have their votes counted.
Last week, the lawsuit claims, 262 people were found to have IDs that did not have any residential street address at all, with more than 100 of them still not receiving an updated ID from the state.
"This problem threatens hundreds if not thousands more on Election Day. And Native Americans uniquely lack access to supplemental documentation to satisfy the State's requirement."
The Spirit Lake Tribe claims the state has had six years to fix this, but still hasn't, resulting in many people not being able to vote in this year's elections.
Law&Crime reached out to Secretary Jaeger's office for comment. A representative said, "We do not comment on pending litigation."
The tribe says the voter ID law is unconstitutional as it applies to them, because the system is not set up to allow them to exercise their right to vote. They want the court to take emergency action so that they can successfully go to the polls next week.
"Failure to provide a coherent, singular, and consistent residential addressing system to Native Americans will disenfranchise many eligible voters," the complaint says.
Spirit Lake v. Jaeger by Law&Crime on Scribd
[Image via Burlingham/Shutterstock]
Have a tip we should know? [email protected]