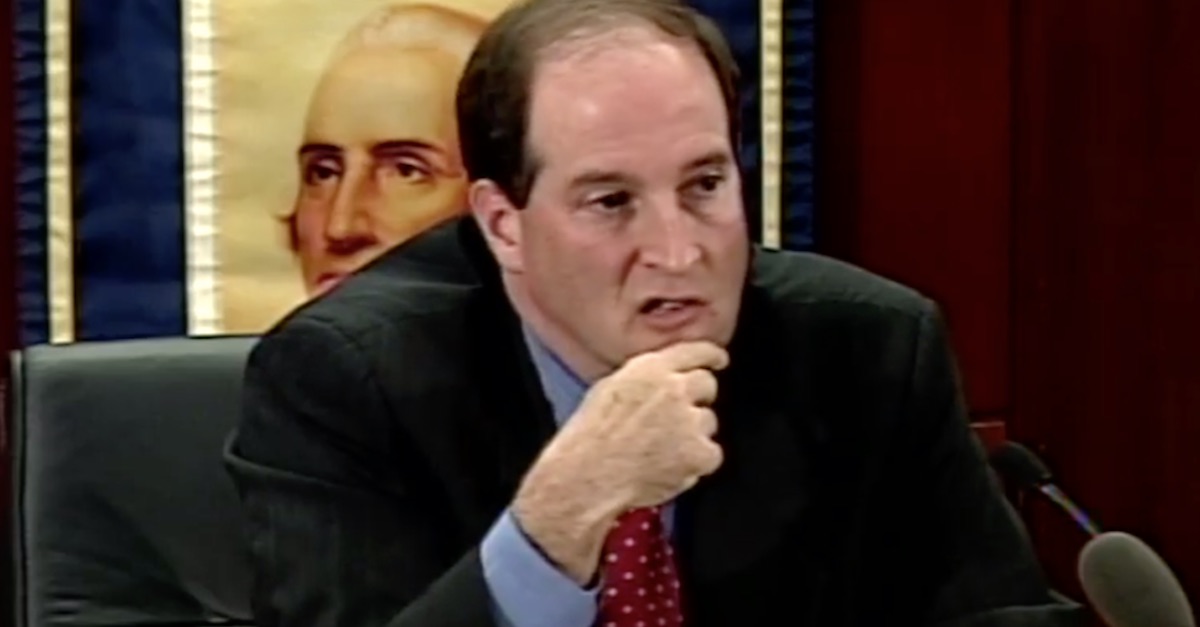 Speaker of the House-designate Nancy Pelosi (D-California) announced the hiring of 40-year Department of Justice veteran attorney Douglas N. Letter as general counsel for the House of Representatives. The move happens just ahead of Democrats officially taking control of the House in 2019, and all of the subpoena power that comes with that.
Letter's hiring is being hailed as a "very big deal," just as his departure from the Department of Justice in January 2018 was regarded as a "very big deal."
Letter had served for four decades in the Department of Justice and "distinguished" himself as the DOJ's Director of the Civil Division Appellate Staff. Other career highlights included work as associate counsel to President Bill Clinton, work as Attorney General Janet Reno's Deputy Associate Attorney General and work as Attorney General Eric Holder's senior counselor.
Although Letter retired from the DOJ earlier this year, he continued to work as a senior litigator at the Institute for Constitutional Advocacy and Protection at the Georgetown University Law Center. When Letter left the DOJ, an NPR piece said, "40 years of experience walk[ed] out the door" with him. Pelosi said that Letter's "deep experience" walking back through that door will be invaluable to the House of Representatives.
"Douglas Letter has an outstanding and highly decorated record of achievement in service of America," Pelosi said. "He will bring deep experience and legal expertise to the House, as he counsels and represents our institution, Members and staff as House General Counsel."
Letter himself said that he was looking forward to the opportunity.
"I am eager to apply my litigation experience as I take on the challenges and opportunities that come with the important position of House General Counsel," he said.
Lawfare editor-in-chief Benjamin Wittes previously described Letter this way, upon learning that Letter was leaving the DOJ:
He is the kind of institution at the department that every administration—Republican and Democratic alike—has relied on for zealous advocacy in tough and politically unpopular appellate cases and for quiet counsel on how to stay on the right side of the law.
Other notables: When Letter left the DOJ, Supreme Court Justices John Roberts and Neil Gorsuch went to the going away party; it was believed that President Donald Trump's "attacks on the Justice Department" made it "easier" for Letter to leave the DOJ (he said, "One obviously has to be concerned about the Justice Department and the future of the Justice Department"); Letter cited his work on the Obergefell case as one of his proudest moments.
[Image via CSPAN screengrab]
Have a tip we should know? [email protected]