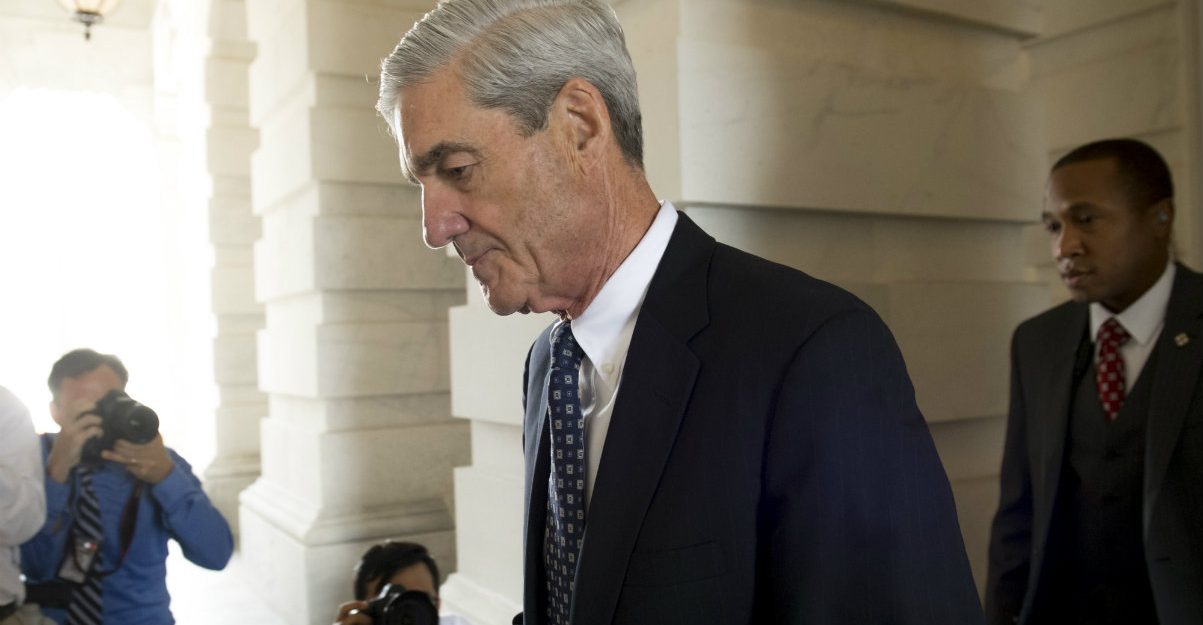 The mystery Robert Mueller opponent revealed on Tuesday to be an unidentified foreign company owned by an unspecified country has responded on Thursday by filing another lengthy brief under seal, the court docket in the case shows.
The 3,931-word brief filed in the matter of In re: Grand Jury Subpoena could be a motion in an effort for an en banc (whole panel of judges) rehearing in the case after the D.C. Court of Appeals determined that the company had to comply with the subpoena.
As Law&Crime has noted before, part of the intrigue surrounding this case was precisely the special attention it had been receiving, including en banc attention.
In the three-page filing from Tuesday, Mueller was handed a victory; we also learned that this mystery appellant wasn't a human, but a foreign company.
The unnamed corporation has argued that it couldn't comply with the subpoena because it is "unreasonable and oppressive." Why? "Because it would require the Corporation to violate Country A's law."
"The Grand Jury seeks information from a corporation ('the Corporation' owned by Country A. After receiving a subpoena for that information, the Corporation moved to quash claiming (1) that it is immune under the Foreign Sovereign Immunities Act ("the Act") [FSIA]  and (2) that the subpoena is unenforceable as unreasonable and oppressive under Federal Rule of Criminal Procedure 17(c)(2) because it would require the Corporation to violate Country A's domestic law," the filing began.
A lower court determined that this "Company" had to comply with the grand jury subpoena and held it contempt when it refused. The court also slapped the appellant with monetary penalties that were to increase each day the company failed to comply. Then the company appealed.
The appellate court agreed that the company "has fallen well short of carrying [the] burden" of proving its contention.
"The text of the foreign law provision the Corporation relies on does not support its position," the filing said.  "Consequently, we are unconvinced that Country A's law truly prohibits the Corporation from complying with the subpoena."
The company's activities were described as occurring outside of the U.S., but having a direct effect on the U.S. Depending on how this latest filing is treated, we may soon learn more about the who, what, when, where, why and how of this case.
[Image via SAUL LOEB and AFP and Getty Images]
Have a tip we should know? [email protected]