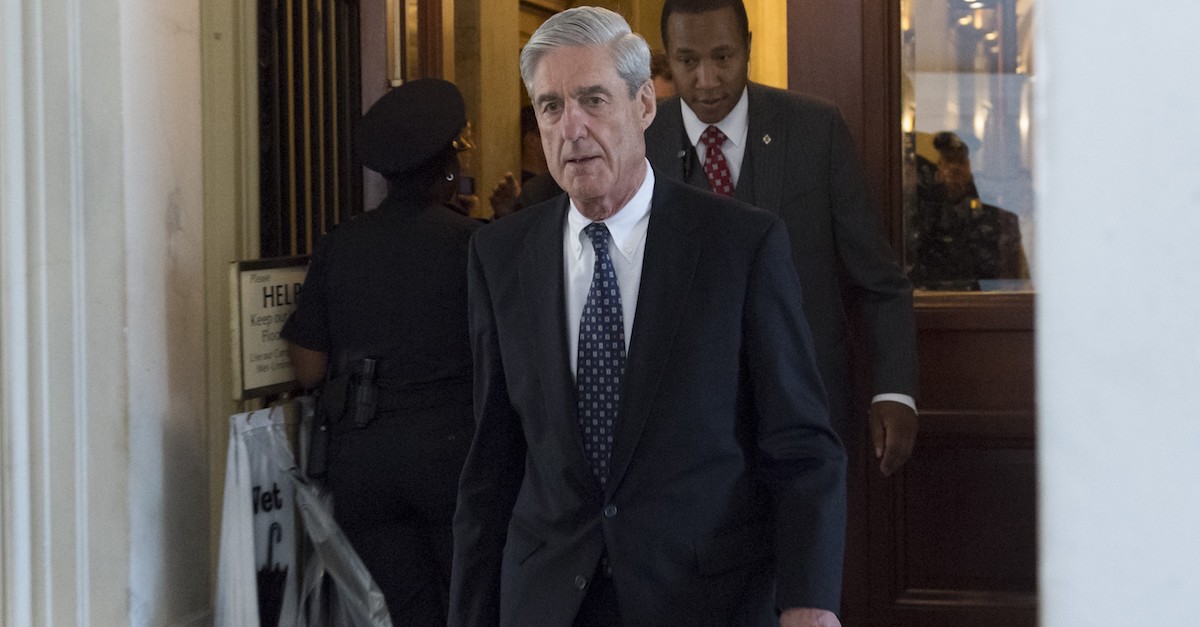 Special counsel Robert Mueller's prosecutors accused former Trump campaign Paul Manafort of trying to tamper with witness and called for pre-trial release to be revoked or revised.
The excerpt from the Monday court filing in the United States District Court for the District of Columbia appears below. Manafort was indicted in D.C. back in October 2017 for financial fraud and violating lobbying disclosure laws. There's also a case against him in the Eastern District of Virginia (EDVA).
https://twitter.com/kyledcheney/status/1003797626414878720
The filing says that FBI Special Agent Brock W. Domin's testimony and evidence will show that Manafort attempted to tamper with witnesses. It also says that, as statute demands, the status of Manafort's pre-trial release should be reevaluated "promptly" at a hearing.
According to the New York Times, Domin wrote that at least one witness said Manafort tried to influence or "coach" the story on lobbying methods and practices.
Most recently in the D.C. case, Judge Amy Berman Jackson denied Manafort's motion to redact warrant affidavits because the affidavits in question were irrelevant or were based on "confidential sources."
Berman Jackson said that a review of the search and seizure warrant affidavits themselves and a "consideration of the pleadings" from both sides led her to the conclusion that Manafort's motion to compel should be denied.
The judge said that three of seven affidavits are already fully redacted, that the defense agrees there is "nothing left to be resolved" in two additional affidavits, and noted that the special counsel's arguments on last two disputed affidavits fell into two "categories."
Berman Jackson said information was being withheld because in those instances because "the names of confidential sources who had provided information to the government" were involved and because they contained "information relating to ongoing investigations that does not bear upon the allegations in either of the two cases now pending against Manafort."
"There is nothing in the redactions that relates to any of the charges now pending against Manafort or that would be relevant to a challenge to any of the warrants issued based on the affidavits," Berman Jackson wrote. "[P]articularly given the prosecution's stated willingness to set aside that information and not rely upon it to establish that there was probable cause to support the issuance of any warrant."
[Image via Saul Loeb/AFP/Getty Images]
Have a tip we should know? [email protected]