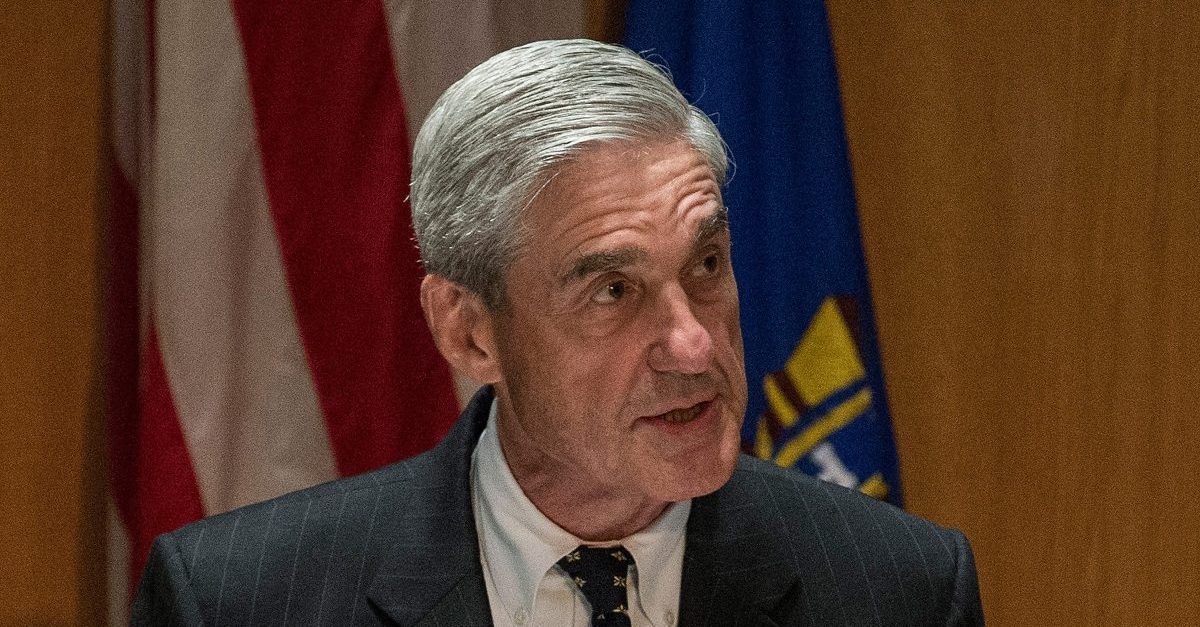 After much anticipation, U.S. Deputy Attorney General Rod Rosenstein has announced indictments as part of the Russia Probe for the 2016 hack and disclosure of Democratic National Committee (DNC) and Democratic Congressional Campaign Committee (DCCC) staffer communications. Contrary to rumor and speculation that the Friday the 13th press conference might be the day former Trump personal attorney Michael Cohen would be indicted, Rosenstein provided a major update related to the DNC hack and ensuing WikiLeaks publication of thousands of internal messages.
Twelve Russian military intelligence officers at Moscow's Main Intelligence Directorate (GRU) have been indicted for their role in the hack.  They allegedly used spearphishing techniques while "acting in their official capacities" to obtain log-in information of their targets with the intent of interfering in the election.
Here are the names:

The Department of Justice said the defendants used cryptocurrency Bitcoin as part of a "conspiracy to launder money in which the defendants laundered the equivalent of more than $95,000 by transferring the money that they used to purchase servers and to fund other costs related to their hacking activities." That was count 10 of 11 handed down by the special counsel.
Other counts included "criminal conspiracy to commit an offense against the United States through cyber operations by the GRU" to interfere in the election, aggravated identify theft and conspiracy to commit an offense against the U.S. by hacking into "computers of state boards of elections, secretaries of state, and US companies that supplied software and other technology related to the administration of elections."
"There is no allegation in this indictment that any American citizen committed a crime," Rosenstein said. "There is no allegation that the conspiracy altered the vote count or changed any election result."
Special counsel Robert Mueller's prosecutors and prosecutors in the Department of Justice National Security Division were spotted this morning in federal magistrate's courtroom, delivering a grand jury indictment.
The effects of the DNC hack were far-reaching. You may recall Sen. Bernie Sanders publicly scolding chairwoman Debbie Wasserman Schultz for tilting the odds toward Hillary Clinton. Wasserman Schultz would end up resigning and Sanders would end up saying "I told you so."
"I told you long time ago that the DNC was not running a fair operation, that they were supporting Secretary Clinton," he said.
Tensions within the Democratic Party were clear at the Democratic National Convention 2016, despite an apology.
"On behalf of everyone at the DNC, we want to offer a deep and sincere apology to Senator Sanders, his supporters, and the entire Democratic Party for the inexcusable remarks made over email," that apology said.
Eventually, one culprit was identified as alleged Russian hacker Guccifer 2.0. Rosenstein mentioned him today.
He said Guccifer 2.0 was a "fictitious persona" created after the Russian government was accused of hacking the DNC and DCCC.
"On the evening of June 15, 2016 between 4:19 p.m and 4:56 p.m., defendants used their Moscow-based server to search for a series of English words and phrases that later appeared in Guccifer 2.0's first blog post falsely claiming to be a lone Romanian hacker responsible for the hacks in the hopes of undermining the allegations fo Russian involvement," the DOJ said.
Guccifer 2.0 was tied to Russian intelligence based on the hacker apparently slipped up and allowed an IP address to be traced to the GRU.
You can watch Rosenstein's press conference here.
[Image via Andrew Burton/Getty Images]
Have a tip we should know? [email protected]