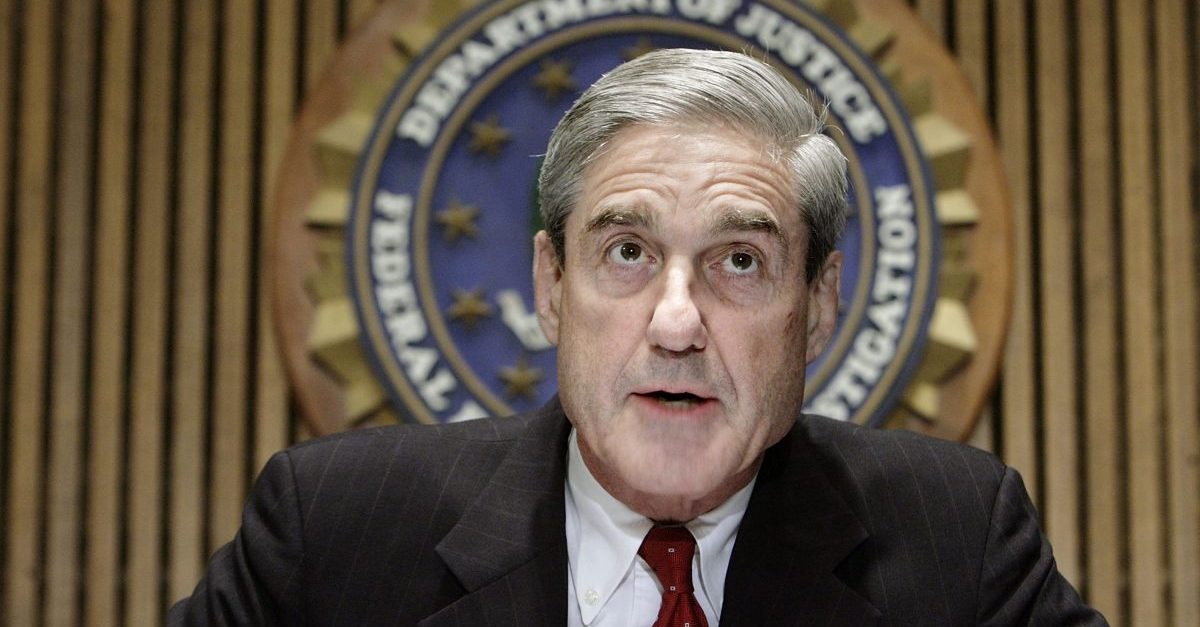 As the world turns so does the Russia probe headed up by Special Counsel Robert Mueller, who filed a request Thursday for 70 blank subpoenas. Mueller requested subpoenas for appearances in the United States District Court for the Eastern District of Virginia (EDVA) in the case against former Donald Trump campaign chairman Paul Manafort.
Details at this point are sparse, but Courthouse News reported that in Virginia, where Manafort is accused of concealing foreign bank accounts, income taxes fraud and failure to report foreign bank accounts, that those subpoenaed would have to appear in Alexandria at 10 a.m. on July 10.
Here's what the filing said:
It is respectfully requested that the Clerk of the Court issue subpoenas as indicated below for appearance before said Court at Alexandria, Virginia, in the United States District Court at 10 o'clock a.m., on the 10th day of July, 2018, then and there to testify on behalf of the United States.
What is a blank subpoena, you ask?
Under Title IV, Rule 17 of Federal Rules of Criminal Procedure, the clerk "must issue a blank subpoena—signed and sealed—to the party requesting it," in this case Mueller, "and that party must fill in the blanks before the subpoena is served."
Signed, sealed, filled in blanks, then delivered.
Former federal prosecutor Mimi Rocah explained that it is common to issue trial subpoenas for witnesses to make sure they show up, but they are blank because Mueller doesn't want all of the witnesses revealed at this time.
Robert Mueller filing, 70 blank subpoenas by LawNewz on Scribd
[Image via Chip Somodevilla/Getty Images]
Have a tip we should know? [email protected]