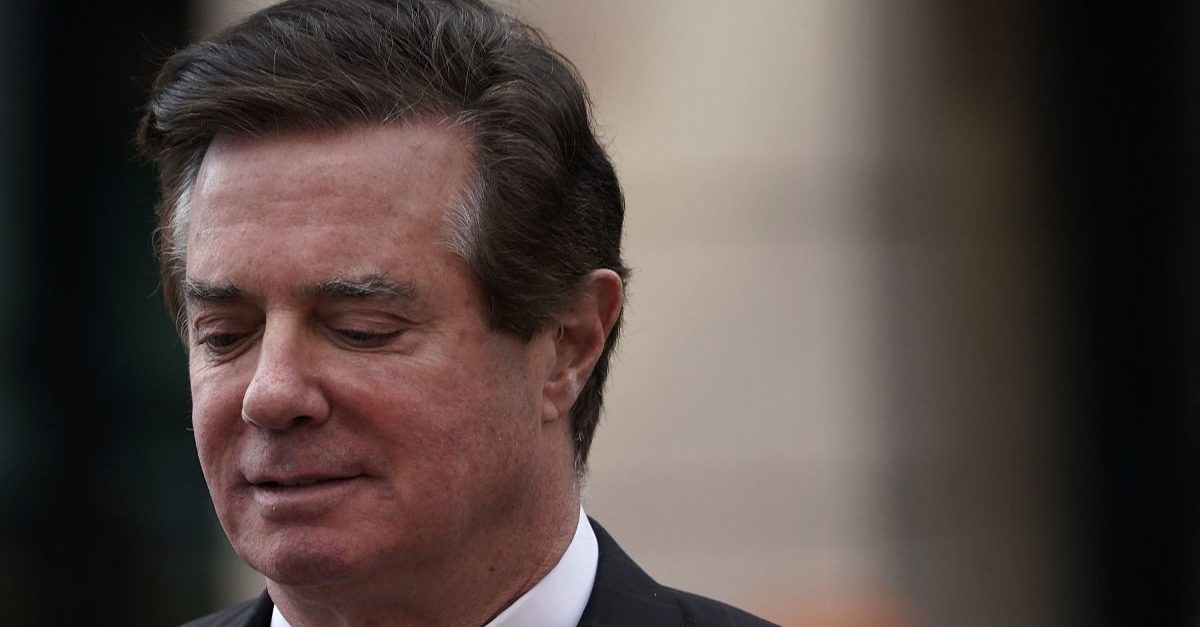 Special Counsel Robert Mueller appears to be in high gear with regards to his case against former Trump campaign chairman Paul Manafort. On Wednesday, Mueller requested 35 sets of subpoenas to call witnesses at Manafort's trial for tax and bank fraud charges, according to a Bloomberg report. The trial date is currently July 10 of this year.
None of the witnesses Mueller plan on calling were named in the request, the report says. Mueller apparently asked for blank subpoenas that he can fill in later. While this doesn't shed light on who Mueller plans to call to testify at the trial, it does show that he is prepared to call a significant number of people.
One of the witnesses could potentially be Manafort's associate and former co-defendant in the case, Rick Gates, who has already pleaded guilty and agreed to cooperate with Mueller's office. Of course, as part of Gates' plea he admitted to lying to investigators, so Manafort's defense could highlight that Gates has a history of not telling the truth, and has motivation to help Mueller as part of his deal.
The case is taking place in federal court in Alexandria, Virginia. The charges against Manafort are based on allegations that he hid payments he received for work in Ukraine from the United States government.
Manafort has criticized charges against him — including a second set of related charges in D.C. federal court — as being outside the scope of Mueller's authority in his investigation of Trump campaign ties to Russian interference in the 2016 election. Mueller recently responded in the D.C. case by explaining how the charges against Manafort are connected to his investigation, and how Deputy Attorney General Rod Rosenstein has authorized him to pursue the charges.
[Image via Alex Wong/Getty Images]
Have a tip we should know? [email protected]