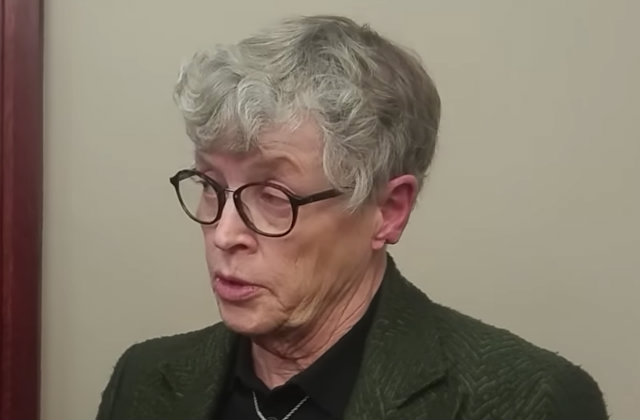 Michigan State University President Lou Anna Simon plans to resign amid blowback over the school's handling of the Larry Nassar case.
"As tragedies are politicized, blame is inevitable," she wrote in a statement published Wednesday. "As president, it is only natural that I am the focus of this anger. I understand, and that is why I have limited my personal statements. Throughout my career, I have worked very hard to put Team MSU first. Throughout my career, I have consistently and persistently spoken and worked on behalf of Team MSU. I have tried to make it not about me. I urge those who have supported my work to understand that I cannot make it about me now. Therefore, I am tendering my resignation as president according to the terms of my employment agreement."
Over 100 women said Nassar, a doctor with MSU and USA Gymnastics, used his job as cover to sexually abuse them. Both institutions caught flak for allegedly doing nothing, and both institutions denied wrongdoing.
"At all times, USA Gymnastics has attempted to support athletes' desire for confidentiality or public disclosure, and it has commended every athlete who has come forward to report abuse and will continue to do so," USA Gymnastics said in a Jan. 9 statement.
"We want to say again that we are truly sorry for the abuse Nassar's victims suffered, the pain it caused and the pain it continues to cause," MSU Spokesperson Jason Cody told Law&Crime in a statement January 16. "But as we have said previously, any suggestion that the university covered up Nassar's horrific conduct is simply false. Nassar preyed on his victims, changing their lives in terrible ways."
Even so, the school is fighting lawsuits by survivors, and some criticism was aimed at Simon. Michigan lawmakers called earlier Wednesday for her to lose her job.
BREAKING: Michigan State House approves resolution calling for Michigan State President Lou Anna Simon to step down immediately or for board to fire her. Vote passes 96-11

— David Jesse (@reporterdavidj) January 24, 2018
[Screengrab via The State News]
Have a tip we should know? [email protected]