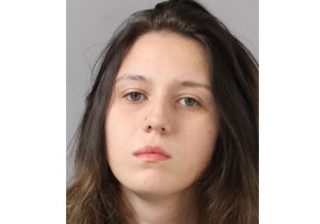 A mother is accused of using her two small children as part of a violent carjacking plot, police say. Samantha Hardy of Nashville, Tennessee, allegedly called a man she knew, saying that her car was stalled on the side of the road, but when he showed up to help her out, he was in for a nasty surprise.
According to Newschannel5, the man was in the middle of helping Hardy by putting her kids' car seats in his car, when suddenly, two men attacked him from behind, beating him with a metal bar. The two men, Hardy, and Hardy's children then got into the vehicle and drove off. In addition to allegedly stealing the victim's car keys,police say they also took his cell phone and wallet.
Because the victim and Hardy knew each other, he was able to tell police where to find her. Officers caught Hardy and charged her with aggravated robbery and child endangerment, WKRN reported. Her bail was set at $90,000 and she is expected to appear in court on Wednesday. Hardy's kids were taken in by the Department of Children's Services.
[Image via via Metro-Nashville Police Department]
Have a tip we should know? [email protected]