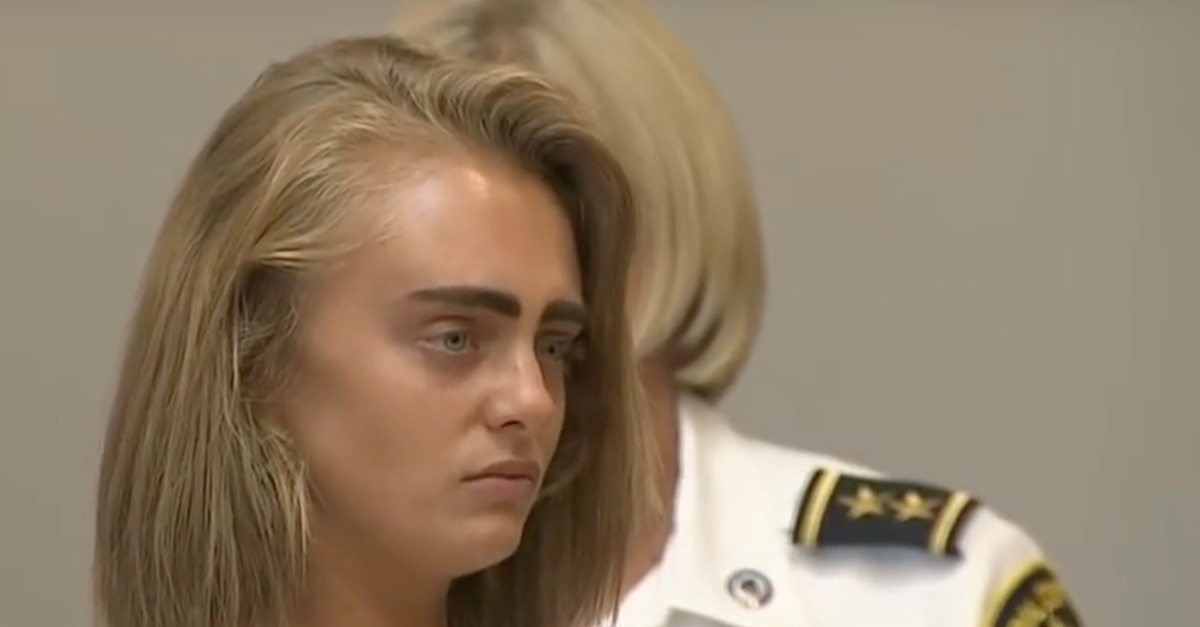 Last week, 22-year-old Michelle Carter saw the Massachusetts Supreme Judicial Court affirm her conviction on involuntary manslaughter and the 15 months in prison sentence she received for causing her boyfriend's suicide with text messages encouraging him to kill himself. Carter's attorneys apparently have another appeal at the ready, this one arguing that Carter had a First Amendment right to free speech and that her conviction should be vacated.
Carter's attorneys are looking to take this one to the U.S. Supreme Court and will ask the court to decide whether it is constitutionally protected free speech to encourage another person to commit suicide. They are also seeking a stay of her sentence until that appeal happens, before she "has already lost her liberty."
The petition for a writ of certiorari says that Carter plans on asking the Supreme Court to "resolve the emerging conflict among state supreme courts about applying federal constitutional protections for due process and free speech to cases involving defendants who — with their worlds alone — assist, encourage or otherwise cause other persons to commit suicide and […] to affirm the need, as a matter of due process, for meaningful, objective criteria to guide the exercise of prosecutorial discretion in such controversial and complex cases."
Carter was convicted in June 2017 for encouraging Roy over text messages to kill himself. Carter was 17 years old at the time, while Roy was 18. Roy took his own life on July 12, 2014 by carbon monoxide poisoning. Texts like these made national news:
"Well, I guess [that I am frustrated] just because you always say you are gonna do it but you don't, but last night I know you really wanted to do it and I'm not mad."

"Well, I mean, kind of, I guess, just because you always say you're gonna do it… but you don't but last night I knew you really wanted to and I'm not mad."

"You're not joking about this or bullshitting me, right? I just want to make sure you're being serious. Like I know you are, but I don't know. You always say you're gonna do it, but you never do. I just want to make sure tonight is the real thing."

"Conrad. I told you I'll take care of your family. Everyone will take care of them to make sure they won't be alone and people will help them get thru it. We talked about this, they will be okay and accept it. People who commit suicide don't think this much and they just do it."
Carter had appealed to the the highest court in Massachusetts and that appeal was heard back in October 2018. Those messages were deemed so "wanton or reckless" that Carter's involuntary manslaughter conviction was upheld. Law&Crime's Ronn Blitzer pointed out that what makes that conviction unique is that what Carter did was neither involuntary nor manslaughter.
"Her conviction of involuntary manslaughter as a youthful offender is not legally or constitutionally infirm. The judgment is therefore affirmed," the court determined.
You can read the rest of the petition below.
Update 12:50 p.m.: a stay of Carter's sentence has been denied.
Michelle Carter Motion to S… by on Scribd
[Image via NBC News screengrab]
Have a tip we should know? [email protected]