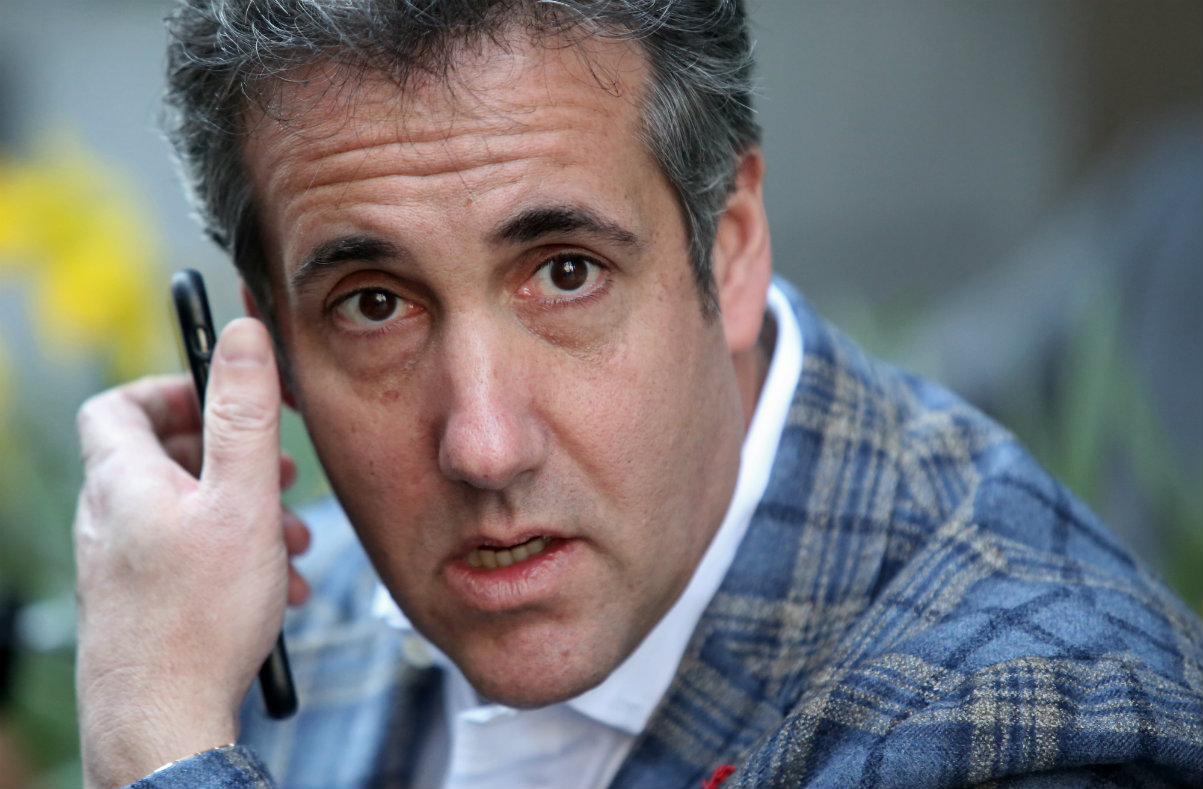 Let's say it was 2016, and you told us that Trump lawyer Michael Cohen was in an apparent rift with his client, and was hiring a Clinton loyalist to represent him amid a federal investigation. We'd tell you you were crazy, and yet, here we are.
Lanny Davis, who served as special counsel to President Bill Clinton amid his impeachment proceedings and supported Hillary Clinton's run for the presidency, told New York Times reporter Maggie Haberman that he is representing Cohen.
"Like most of America, I have been following the matter regarding Michael Cohen with great interest," he wrote in a statement. "As an attorney, I have talked to Michael many times in the last two weeks. Then I read his words published on July 2, and I recognized his sincerity. Michael Cohen deserves to tell his side of the story – subject, of course, to the advice of counsel."
Davis joins lawyer Guy Petrillo in representing Cohen amid possible charges from federal prosecutors. The FBI raided Cohen's home, office and hotel room in April, and investigators are reportedly eyeing him for campaign finance violations, bank fraud, and illegal lobbying.
Then there's the role of President Donald Trump. He has been known to grant clemency to political allies (former Sheriff Joe Arpaio) and right-wing pundits (Dinesh D'Souza). Some suggested that he might do the same to Cohen, long considered Trump's "fixer," but there is an apparent rift between the two. In April, Law&Crime Senior Editor Ronn Blitzer looked at the possibility that Cohen might flip on the president. It was reported on Thursday that Cohen even scrubbed his Twitter bio of reference to being the president's personal lawyer.
Davis' new role complicates these optics. He made friends with Hillary Clinton decades ago at Yale Law School, became special counsel to Bill Clinton amid the whole impeachment scandal, and supported Mrs. Clinton in her 2008 run for the presidency.
[Image via Yana Paskova/Getty Images]
Have a tip we should know? [email protected]