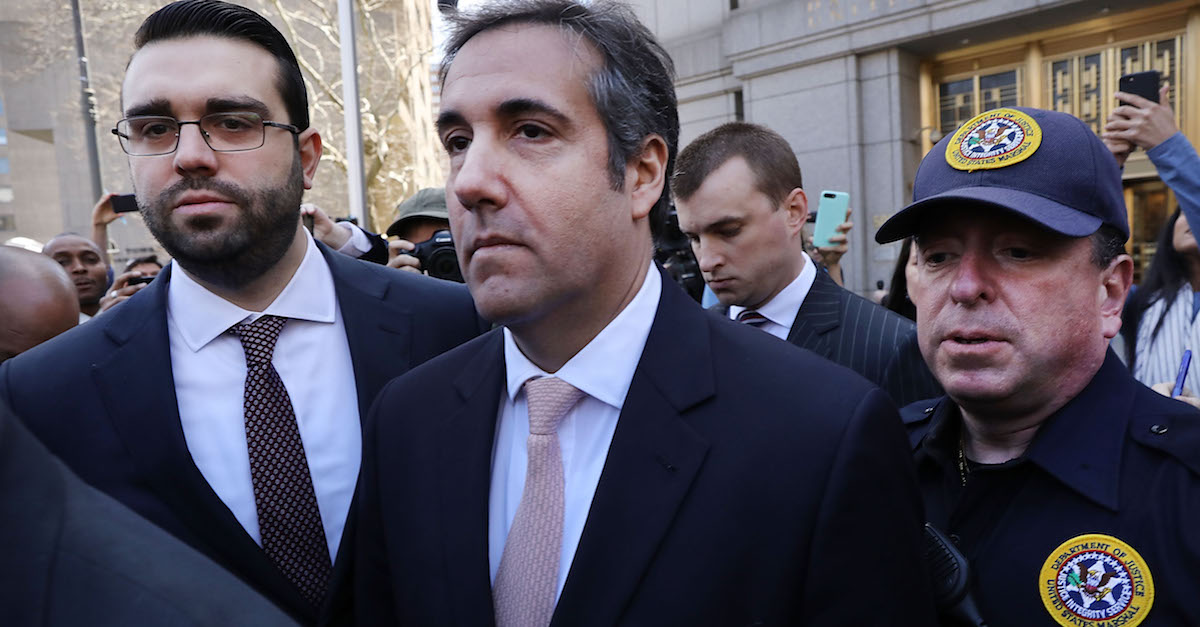 Michael Cohen is in talks with federal prosecutors in New York and could reach a plea agreement as soon as Tuesday, sources told NBC News. The former attorney for President Donald Trump has been under investigation for possible bank and tax fraud, although at this point he has yet to be charged.
The news comes as the Special Master in charge of going through materials seized in the FBI's raid of Cohen's home, office, hotel, and electronic devices has concluded the process of determining which documents should be withheld from investigators due to privilege and what should go to the government to be used in a case against Cohen. On Tuesday, Judge Kimba Wood accepted Special Master Barbara Jones' recommendations, putting an end to that phase of the investigation.
A plea deal for Cohen may mean trouble for President Donald Trump. The once-loyal fixer and his lawyer have been more outspoken against Trump, claiming to want the truth to get out. Part of the investigation of Cohen dealt with payments made to women who claimed to have had affairs with Trump in the past. Those payments, which were made in the weeks leading up to the 2016 presidential election, have drawn suspicion as possibly being illegal campaign contributions that the Trump campaign did not report. If Trump was aware of the payments at the time–which he has insisted he did not–he could be in legal jeopardy.
Cohen's attorney, Lanny Davis, did not comment to NBC about the status of the case.
The possible bank and tax fraud allegations stem from Cohen's taxi businesses. It was reported that investigators are looking into $20 million in loans that Cohen acquired, allegedly after falsely reporting the value of taxi medallions he used as collateral. There is no indication that the banks suffered any damage, however, as Cohen has not been accused of missing any payments on the loans.
[Image via Spencer Platt/Getty Images)]
Have a tip we should know? [email protected]