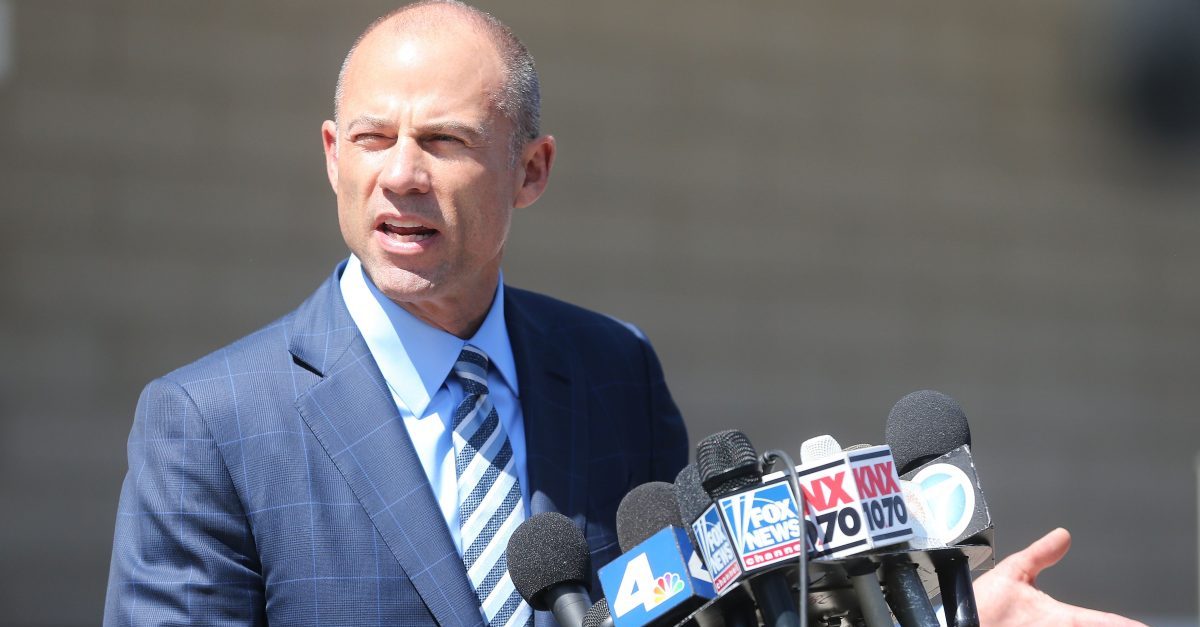 Michael Avenatti's crusade against President Donald Trump and his lawyer Michael Cohen had been expanding in recent months, going from just his client Stormy Daniels' lawsuits over contractual issues and defamation claims, to attempting to get involved in the matter surrounding the criminal investigation of Cohen. The increasingly political nature of the situation has apparently led to discussions with partisan backers over supporting Daniels' cause.
Perhaps most surprising is Avenatti's claim that supporters of Trump's own party have reached out with offers to contribute significant sums.
"We have turned down over $200,000 from republican donors looking to harm the President," Avenatti told Law&Crime on Friday.
This comes after a report in The New York Times that said Avenatti and his firm sought backing from Democratic donors, which he denies.
The Times said that Avenatti himself reached out to someone connected with organizations headed by David Brock, a known backer of Hillary Clinton. If true, this would make sense, given a past report that one of Brock's organizations gave $200,000 to support attorney Lisa Bloom's efforts on behalf of a woman who raised sexual misconduct allegations against Trump before the 2016 election, only to later decide not to come forward publicly.
Sources described as "two Democratic political operatives familiar with the discussions" told the Times that Brock's organizations ultimately decided not to back Avenatti and Daniels, given that much of Avenatti's efforts have been focused on the media, and the attorney has been doing just fine getting media attention on his own.
On top of Avenatti's reported efforts, someone connected to his law firm also reportedly reached out to Democratic donors, but to no avail.
In response to this report, Avenatti told Law&Crime, "Never happened."
Avenatti also insisted to the Times that there is nothing political about his work on behalf of Daniels.
"I can't tell you the name of every person that I have spoken to, or not spoken to, over the last three months," he told the newspaper, "but what I can tell you is that we have not taken any political-associated dollars from anyone on the right or anyone on the left. Period."
In the meantime, Daniels' case and Avenatti's efforts have had major political effects, sending Trump's legal team scrambling over how to respond to various accusations and questions of wrongdoing, even while the legal matters themselves are still in their early stages.
[Image via Mario Tama/Getty Images]
Have a tip we should know? [email protected]