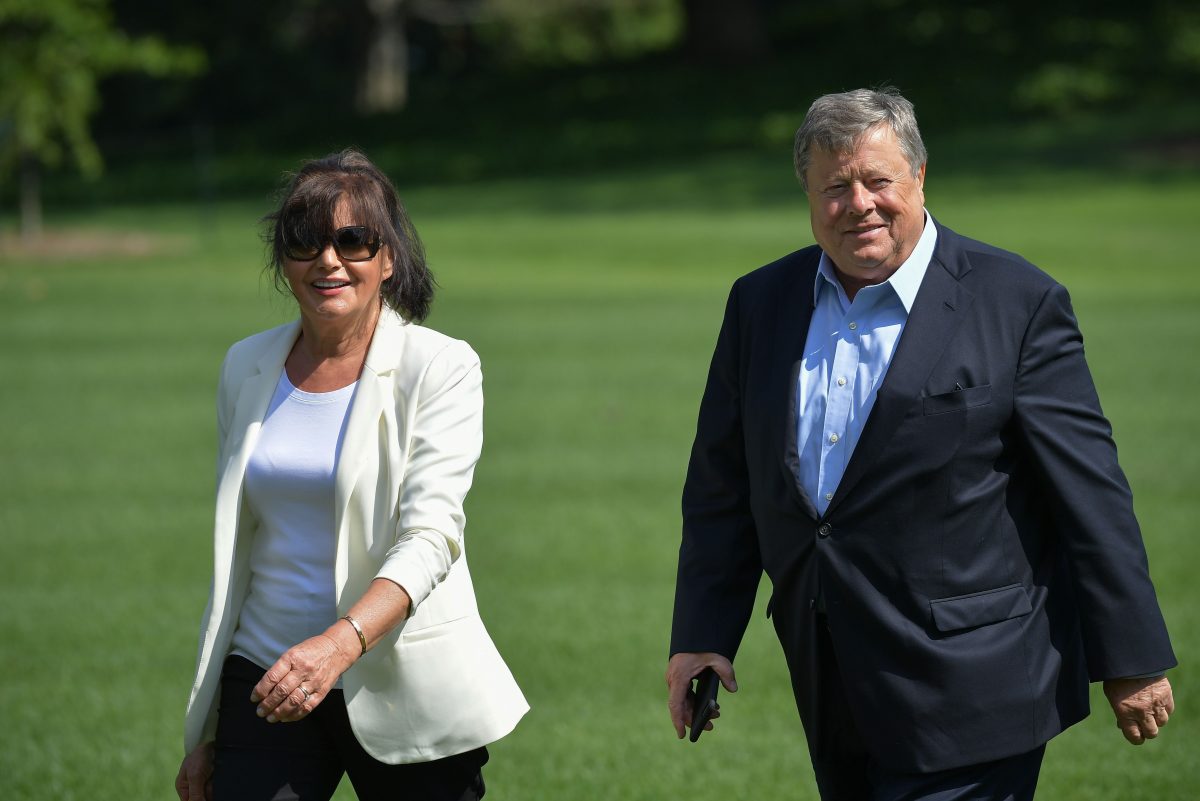 Melania Trump's parents obtained U.S. citizenship on Thursday. The process by which these grants of citizenship were issued was through so-called "chain migration." This is the same form of immigration so frequently demonized by U.S. President Donald Trump and his nativist allies.
Viktor and Amalija Knavs, who originally hail from Slovenia, were sponsored for their green cards by Mrs. Trump. That is, their immigration applications were based on the fact that they are related to a U.S. citizen and not due to say, their "extraordinary ability or achievement"–the basis of the O-1 visa and merit-based immigration which President Trump claims to prefer.
Immigration based on family connections is technically referred to as "family reunification" under federal law. Anti-immigration activists have in recent years, however, taken to referring to this system using the derogatory term "chain migration." President Trump has more or less led the charge, popularizing the term, taking it mainstream and out of the anti-immigrant fringe. For example:
CHAIN MIGRATION must end now! Some people come in, and they bring their whole family with them, who can be truly evil. NOT ACCEPTABLE! pic.twitter.com/PQGeTTdRtX

— Donald J. Trump (@realDonaldTrump) November 1, 2017
Family reunification-based immigration is employed by many thousands of  U.S. citizens each and every year and it has been enshrined in federal law since 1965. Trump and his partners in government and media, however, say they want this method foreclosed.
But there are apparently goose and gander issues when the president's own family is concerned.
In February of this year, it was reported that the Knavses had obtained U.S. permanent residency. This was confirmed by their immigration attorney, Michael Wildes. In comments to the Washington Post earlier this year, Wildes said:
I can confirm that Mrs. Trump's parents are both lawfully admitted to the United States as permanent residents. The family, as they are not part of the administration, has asked that their privacy be respected, so I will not comment further on this matter.
Now, Mrs. Trump's parents are U.S. citizens–beneficiaries of the same system her husband wants to dismantle. In comments to CNN on Thursday, Wildes said:
I believe strongly in the principles of family reunification which is a bedrock of immigration policy and law and has brought millions of people happily to our shores.
When pressed on the apparent incongruity, Wildes added, "I can't comment on the president's politics when it comes to my clients but I have stood up against the president's immigration policies personally."
[images via MANDEL NGAN/AFP/Getty Images; Chip Somodevilla/Getty Images]
Follow Colin Kalmbacher on Twitter: @colinkalmbacher
Have a tip we should know? [email protected]