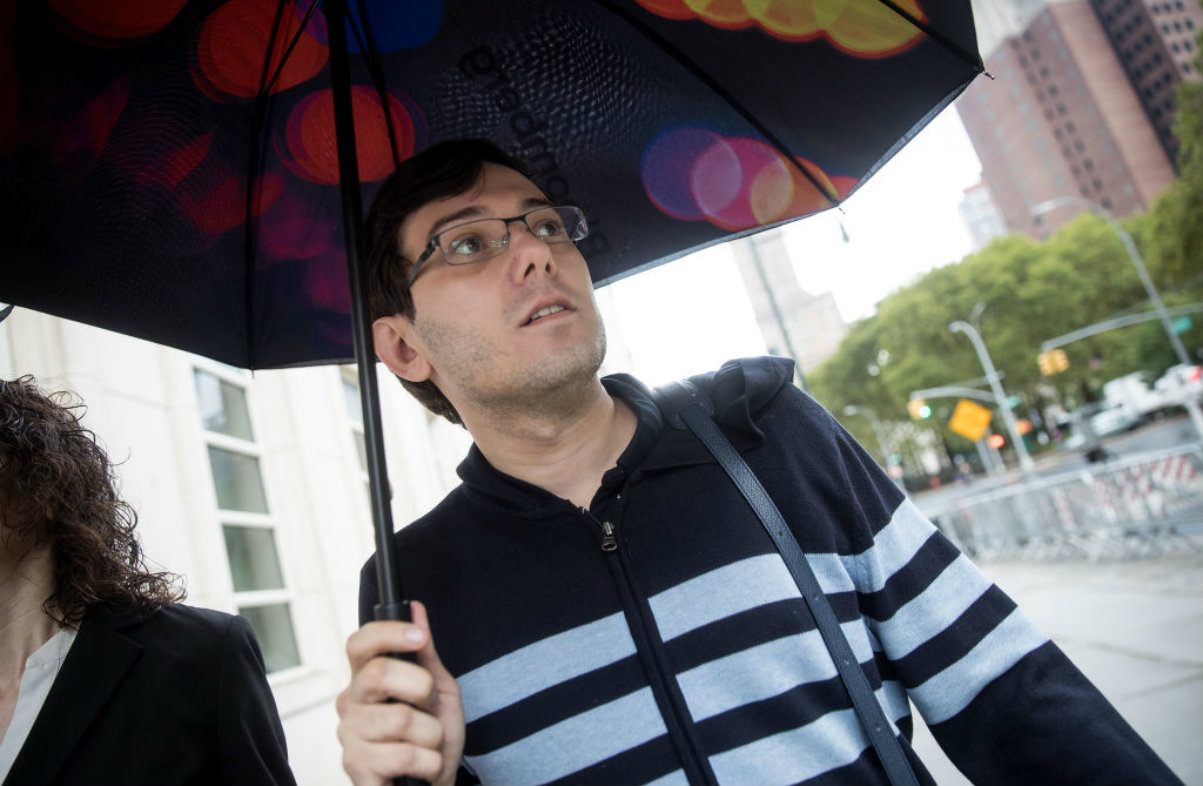 Embattled pharma exec Martin Shkreli must hand over his copy of the Wu Tang Clan's one of a kind album, Once Upon a Time in Shaolin, under a judge's order issued Monday.
Former drug company executive Martin Shkreli must forfeit $7.36 million in assets following securities fraud conviction, including rare Wu-Tang Clan album, Picasso painting – court order pic.twitter.com/iRtbtCjnbw

— Reuters Business (@ReutersBiz) March 5, 2018
Federal records state Shkreli must hand over up to $7,360,450 in assets for his role in defrauding investors. Currently locked up after having his bond revoked in September, he is scheduled for sentencing on Friday.
Shkreli, the memeable former biotech CEO who infamously skyrocketed the price of the AIDS drug Daraprim, purchased the Wu Tung album for $2 million in 2016. We weren't joking: Once Upon a Time in Shaolin is one of a kind. In a statement announcing the sale in 2015, the group said the buyer could not "commercialize" it until 2103.
It doesn't seem like any members of the rap supergroup are fond of Shkreli. Definitely not Dennis Coles aka Ghostface Killah, with whom the pharma exec publicly feuded.
"You're a real killer," Coles said in a video addressing Shkreli, critical of the decision to hike Daraprim prices. "But you're a soft killer."
[Image via Drew Angerer/Getty Images]
Have a tip we should know? [email protected]